3 Things You Need for a Sharknado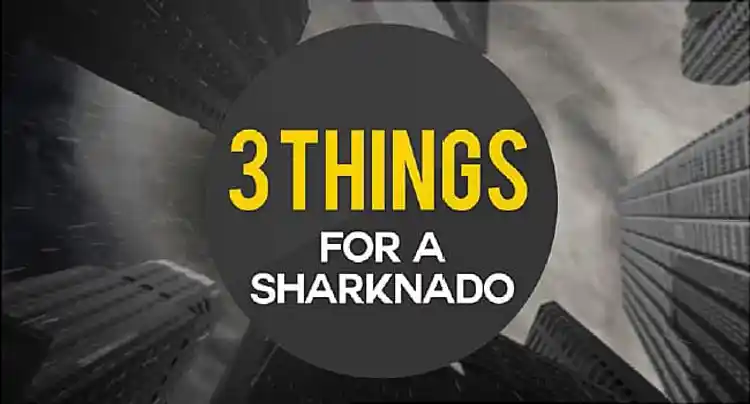 Video Transcript
SPEAKER 1: During an apocalyptic shark storm, things can get kind of hectic. To stand a fighting chance, there are a few items you'll need. Here are 3 things to keep for a Sharknado.
Number 1, A Radio. It's always nice to know the super storm's location. A radio that gets NOAA weather alerts will keep you up to date.
SPEAKER 2
(ON RADIO) Run! The sharks, they're coming!
[TIRES SQUEALING]
SPEAKER 1
One with a hand crank will make sure you're powered up even when the electricity goes out.
SPEAKER 2
(ON RADIO) Oh, the humanity!
SPEAKER 2
Number 2, Glow Sticks. Flashlight batteries are notorious for failing at the worst times. Crack some glow sticks and you'll be surprised at how long the light will last you.
Number 3, A Whistle. with flying super sharks comes chaos -- which makes it easy to get separated from your group. A whistle will help others find you so you'll have a better chance of fighting the storm.
[WHISTLE BLOWING]
SPEAKER 1
Good luck and seek shelter. We're all in this together!