WebMD 1:01: What Does Your Spleen Do?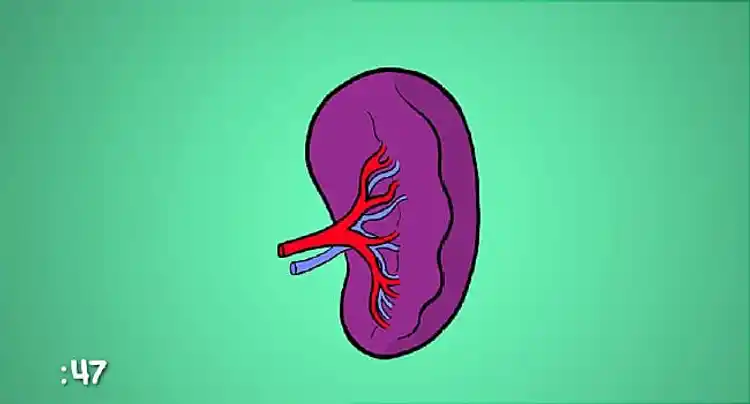 Video Transcript
Leah
Everyone knows what the heart does--
Noah
Pumps blood.
Leah
--what the stomach does.
Noah
Breaks down food.
Leah
How about the spleen?
Noah
I know it's bad when it ruptures.
Leah
Let's bring in the magic window.
Noah
What? What is this? What's going on?
Leah
Don't worry about it. Check this out. The spleen's that soft, purple organ located right behind the stomach and under the lungs.
It's about five inches wide and weighs about six ounces.
Noah
Now, here's a fun fact that'll impress your friends. You can actually live without your spleen. Why? Because your other organs would step up.
Leah
Really? Then why am I lugging this stupid spleen around if I don't need it?
Noah
Well, it's definitely better to have one, because it stores blood and helps fight serious infections. But its main job is to act like a filter for your blood.
Healthy blood cells flow through the spleen no problem. Bada-bing, bada-boom. But the damaged and dead cells get caught in a series of narrow passageways and then get broken down. [COUGHING]
Leah
So essentially, the spleen's kind of like a bad ass bouncer for your blood.
Noah
Yeah, it kind of is. And it also filters out bacteria and viruses, creating white blood cells to help fight infection.
Leah
So a spleen cleans up your blood, produces the essentials to battle infection, and keeps some blood in storage for you.
Noah
Congratulations. You're now a certified "spleenologist." [BELL RINGING] Oh, my spleen.
Leah
That's got to hurt. [MUSIC PLAYING]