July 25, 2022 – President Joe Biden's COVID-19 symptoms continue to "improve significantly," though he still has a lingering sore throat, according to a Sunday update from his doctor.
Biden's runny nose, coughing, and body aches have "diminished considerably," and his pulse, blood pressure, respiratory rate, and temperature are normal. His oxygen saturation "continues to be excellent," and his lungs are clear.
The sore throat is "most likely a result of lymphoid activation as his body clears the virus, and is thus encouraging," Kevin O'Connor, DO, the president's doctor, wrote in the memo.
Biden will complete his fifth day of Paxlovid on Monday. O'Connor said the president will continue the antiviral treatment as planned, along with hydration, acetaminophen, and an albuterol inhaler that he uses as needed for an occasional cough.
"The President continues to tolerate treatment well," he said. "The President is responding to therapy as expected."
Biden tested positive for COVID-19 on Thursday morning. O'Connor said Saturday that he likely became infected with the BA.5 Omicron subvariant, which has become dominant in the U.S. and is spreading across the country.
On Sunday, Ashish Jha, MD, the White House COVID-19 response coordinator, confirmed that Biden had the BA.5 subvariant.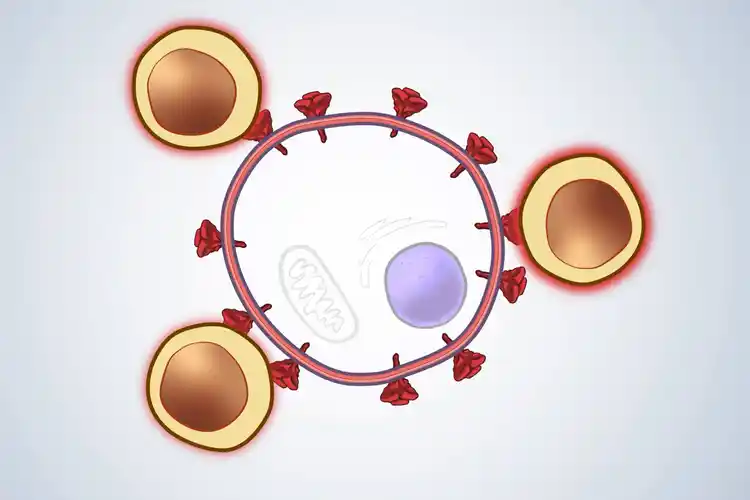 "Thank goodness our vaccines and therapeutics work well against it, which is why I think the president's doing well," he told CBS News's Face the Nation.
Jha also gave a positive update on Biden's health on Sunday.
"I checked with his team late last night. He was feeling well," he said. "He had a good day yesterday."
Biden will continue to isolate as he recovers, O'Connor said on Sunday.
"As I've state previously, the BA.5 variant is particularly transmissible, and he will continue to isolate," he wrote. "We will continue to monitor him closely, during this very common outpatient treatment regimen."
Biden, who is vaccinated and has received two booster shots, has been isolating in the White House residence since he tested positive, according to The Associated Press. The White House hasn't released photos or videos of Biden since Friday, when he took part in a virtual meeting with economic advisers.
On Sunday, Jha and O'Connor pledged to provide updates on the president's condition, treatment plan, and any long-term concerns.
"We think it's really important for the American people to know how well their president is doing," Jha told CBS News. "Obviously, if he has persistent symptoms, obviously, if any of them interfere with his ability to carry out his duties, we will disclose that early and often with the American people."
At the same time, Biden's medical officials believe he will recover quickly, Jha said.
"I suspect this is going to be a course of COVID that we've seen in many Americans who have been fully vaccinated, double boosted, getting treated with those tools in hand," he said. "You know, the president has been doing well, and we're going to expect that he's going to continue to do so."