March 22, 2023 – A second company has gotten a "no questions" letter from U.S. regulators saying its version of lab-grown chicken is safe to eat. 
California-based GOOD Meat says the product will eventually be served at restaurants owned by chef and humanitarian José Andrés.
"The future of our planet depends on how we feed ourselves," Andrés said on Twitter. "Excited for you to taste it soon at one of my DC restaurants!"
Makers of products like GOOD Meat's "cultivated chicken" say their fare is more environmentally friendly than traditional meat that comes from commercial farming. Lab-grown meat uses cells from animal tissue that are then cultivated with other substances or nutrients so the final product has characteristics similar to muscle, fat, or connective tissue.
GOOD Meat says it was the first in the world to sell cultivated meat to consumers after it unveiled its product in Singapore in 2020. The company describes its method as an alternative to "tearing down a forest or taking a life." It also makes plant-based egg products sold under the brand name JUST Egg.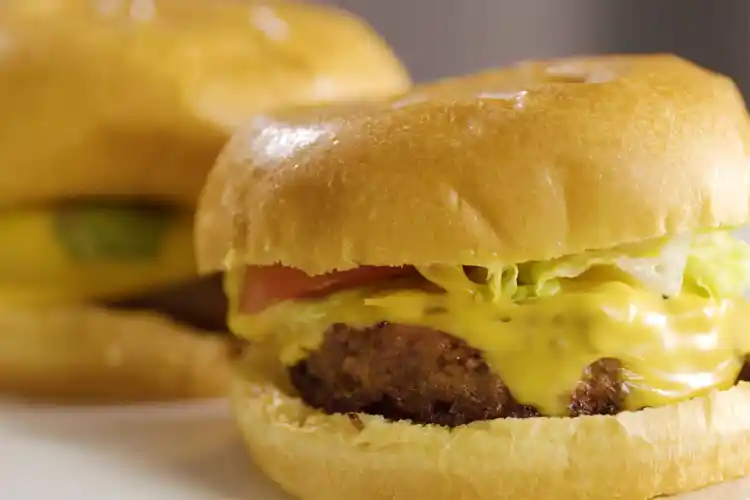 The FDA sent the green light letter to GOOD Meat on Monday.
"We have no questions at this time regarding GOOD Meat's conclusion that foods comprised of or containing cultured chicken cell material resulting from the production process defined in [GOOD Food's application] are as safe as comparable foods produced by other methods," the FDA letter stated.
The letter concludes a year of back-and-forth communications between the company and the FDA. Before the new product can be sold in restaurants and stores, the company must next get a go-ahead from the U.S. Department of Agriculture to operate its production facility in California.
"We are working with the USDA to clear that last hurdle," GOOD Meat CEO Josh Tetrick told NPR by text.
Currently, no lab-grown meat product has acquired all of the needed approvals to come to market in the U.S. In November, competitor UPSIDE Foods also got a "no questions" letter for its lab-grown meat. More than 80 companies are actively working to bring lab-grown meat to market, NPR reported.