Tasty Ways to Sneak Fiber Into Meals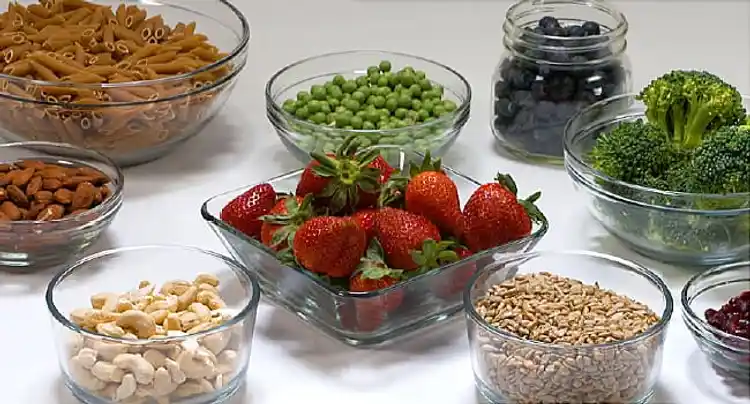 Video Transcript
SPEAKER
Whether you want to ease constipation or feel for longer, fiber can help. Here are tasty ways to sneak it in to every day eats. Love pancakes or waffles? Put blueberries or sliced strawberries into the batter or on top. Both types of fruit have about 3 grams of fiber per cup. Spruce up your salad with a handful of seeds, nuts, and dried fruit. An ounce of chia seeds has about 10 grams of fiber.
And an ounce of almonds has 3-1/2 grams. On pasta night, take a pass on white flour noodles. Use whole wheat instead. It's packing about 8 grams of fiber per cup. Supercharge your sauce with peas. One cup of the little green guys has about 9 grams of fiber.
For dessert, how about a fresh baked cookie or muffin with less guilt. It's possible. Sneak in a small amount of finely crushed bran flakes. Half a cup has around 2-1/2 grams of fiber. Eating healthy and staying regular never tasted this delicious.