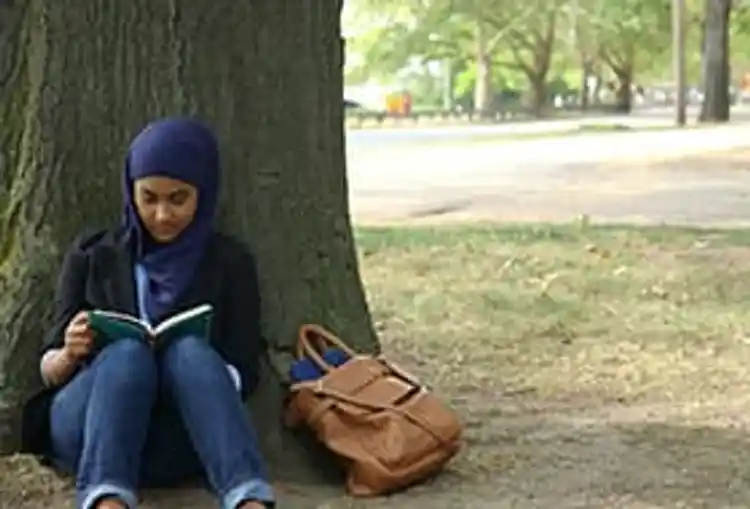 In 2012, 16-year-old Zarin Ibnat Rahman fell prey to a common teenage affliction: Every night she'd stay up well past midnight, glued to her cell phone or computer. "I noticed the next day I was always so tired and unfocused in class," she says. "I knew that many of my peers used their cell phones in bed at night, and I was wondering if any of them were feeling or performing the same way at school because of that."

What this junior at Brookings High School in South Dakota did next put her in a class apart. She embarked on a scientific study to investigate whether too much screen time interferes with teens' sleep, mood, and academic performance. Rahman asked 67 of her schoolmates to fill out questionnaires about their late-night screen habits and sleep time. Then she tested their memory and attention. Her findings? "The kids who were sleep-deprived had more screen usage," she says. Students who clocked less than 8 hours of nightly rest were also drowsier and moodier during the day, and they scored lower on mental tests.
Rahman's research -- to her knowledge, the first of its kind -- earned her the top Addiction Science Award at the 2013 Intel International Science and Engineering Fair, the world's largest high school science competition. The results also inspired her, and many of her friends, to change their nighttime habits. "They said they would consider giving up their phone if it would help them do better at school the next day. As a researcher, that's what you like to hear."
So what's next? Now a sophomore at Harvard University, Rahman is studying neurobiology and psychology, and she plans to go to medical school. She's also joined a research team working to understand how stem cells in the brain affect diseases like amyotrophic lateral sclerosis (ALS) and schizophrenia. In the future, she hopes to study the link between diseases like these and sleep.
Rahman says winning a WebMD Health Hero award was "an amazing, really humbling experience" that's helped her reach an important goal: letting everyone know the value of a good night's rest. "Hopefully, reading about my research is going to help change someone's life."