5 Leaner, Meaner Tailgate Party Snacks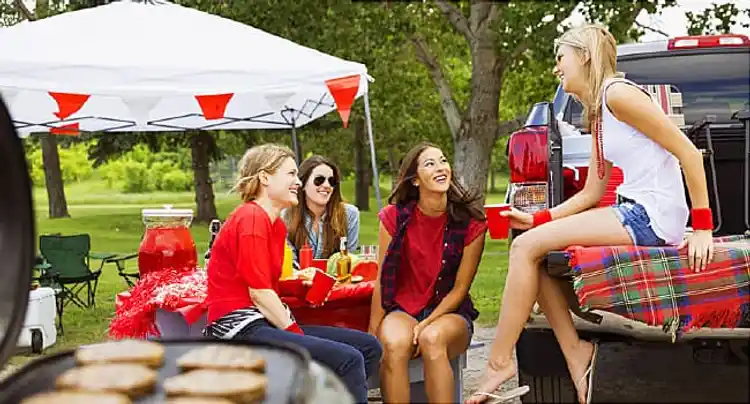 Video Transcript
[MUSIC PLAYING]
SPEAKER
Quarterbacking a pre-game feast? Serve your buddies snacks that pack a big flavor without the colossal calories.
Try these leaner versions of five tailgate favorites.
When your bacon sliders bench the white buns and fattening types of red meat, sub in whole wheat buns and extra lean ground beef or poultry.
Think your friends will throw a penalty flag for feeding them mayo-free cole slaw? Think again. Make your slaw with lemon juice and olive oil for a tasty, lighter alternative.
You've also got better-bet backups for salty, greasy potato chips.
Get the crunch you crave from pita or kale chips, air-popped popcorn, or seaweed snacks.
Dunk them in hummus or guacamole. Skip the high-calorie ranch dip.
No need to sideline spicy deviled eggs. Just make them with light mayo or combine a little bit of regular mayo with plain Greek yogurt or baba ganoush.
Bringing booze?
Consider taking a pass on regular beers or other high-calorie cocktails. Go with light beer or drinks made with sugar-free mixers instead. And be sure to drink responsibly.
Now, you're ready to be the toast at your tailgate party. Game on. [MUSIC PLAYING]