5 Smart Picks for a Lighter Thanksgiving Meal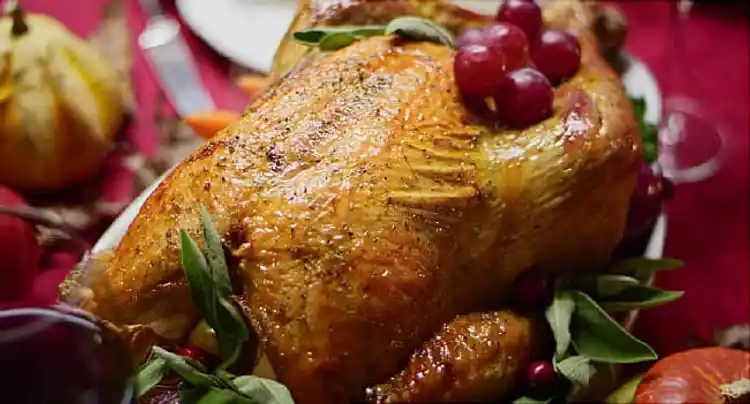 Video Transcript
SPEAKER
Thanksgiving is no time to skimp. And if you don't want to totally wreck your diet, you're in luck. Here are five great ways to lighten your Turkey Day meal. First, the bird. When it's roasted, this centerpiece of the feast is usually pretty healthy. For the lightest pick, go for a serving of breast meat. But the same amount of dark meat won't derail your diet plans either.
And go ahead and top it off with a spoonful of fresh cranberry sauce. The jellied kind that comes in a can, though, has about twice the calories. This classic side can border on a dessert. But the spuds underneath those marshmallows are lighter, still tasty treat, and packed with nutrients. If it's your favorite, just scrape off the topping-- or most of it-- to cut out a big chunk of sugar and calories.
Feel free to load your plate with some of the season's best vegetables. Turnips, Collard greens, squash, Brussels sprouts, green beans-- any veggie that's not in creamy casserole form is a safe bet.
For dessert, pumpkin pie is a winner. Most recipes have fewer calories than pecan pie. Enjoy the flavor on its own without whipped cream or ice cream. But come on, even if your favorite dish isn't the healthiest thing on the table, it's OK to enjoy a helping. It is a holiday, after all. And those are five smart ways to lighten your Thanksgiving.