Chef Lizzie: Salmon Turtles Video Recipe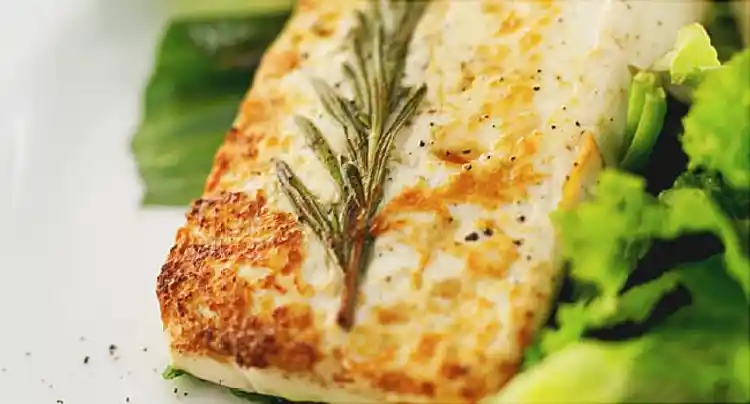 Video Transcript
[MUSIC PLAYING]
LIZZIE
Hi there. It's dinnertime here in the Fit Kitchen, and we're about to prepare a really fun fish dish. Try to say that three times fast. Really fun fish dish. Really fun fish dish. Really fun fish dish. [SIGHS] I did it. And now it's time for some delicious Salmon Turtles.
First things first, we're not cooking any turtles on the show. That's just the fun name for the fun way we cook the salmon.
SPEAKER 1
Whew! What a relief.
LIZZIE
Now let's say hi to my friend Zach.
ZACH
Hi.
LIZZIE
So I know you like to throw dinner parties for your friends from school, right?
ZACH
Yes.
LIZZIE
What do you like to make for them?
ZACH
They're not really picky. They're into whatever it is I'm making, so--
LIZZIE
That's great. So let's get started. We have four salmon fillets. Do you know what's so great about salmon?
ZACH
What's that?
LIZZIE
Well, salmon is a very lean fish that's full of really healthy omega-3 oils, which are great for your brain.
ZACH
Brains are good.
LIZZIE
[CHUCKLES] So we rinsed each piece of fish with water, and we patted it dry. So now we're going to take our tongs, and we're going to place the fish skin-side down on the piece of tin foil.
So now we're going to turn up the sides just a little bit. And that's so that no liquid will run out, just like this. It's kind of like you got a barrier for the liquid. That looks great.
So now we're going to drizzle it with some olive oil, just like this. Go ahead.
ZACH
Thank you.
LIZZIE
Mhm. Then we have to sprinkle it with salt, just a little pinch. Go ahead. Some pepper. Go ahead.
ZACH
Thank you.
LIZZIE
And some rosemary, just a little bit of rosemary. Finally, we're going to place two lemon slices on top. And we're also going to drizzle about one teaspoon of lemon juice right on top.
Now let me show you how to make them into turtles. So you're going to take this part, fold it right over. Perfect. And then do the sides again. Perfect.
ZACH
Not mine.
LIZZIE
[CHUCKLES] And then you're just going to set it right on the pan. Awesome. OK, and then we're going to do another one.
[LIVELY MUSIC] Nice job. I actually learned this in the Girl Scouts.
ZACH
I was never in the Girl Scouts.
LIZZIE
I would hope not. [CHUCKLES] Now we're going to place it in the oven, which is preheated to 400 degrees. Would you do the honors, please?
ZACH
Yeah.
LIZZIE
Remember to wear some oven mitts like Zach has on for protection. And always cook with a grown-up if you're using any hot appliances, like the oven or the stove. Your salmon turtles will be ready in about 12 minutes. See you then, turtles.
And here's how it looks after you unwrap your Salmon Turtles. I suggest you serve a tasty and simple side dish with them. Here we have mashed cauliflower, a healthy alternative to regular mashed potatoes. Think you can make this one at one of your dinner parties?
ZACH
Yeah, absolutely.
LIZZIE
How about we have our own dinner party right now? How is it?
ZACH
You know what? It's really good.
LIZZIE
[CHUCKLES] You can find all the ingredients and steps for this delicious dinner on our site. Check it out, and we'll see you next time. Bye for now.
ZACH
You should eat too.
LIZZIE
OK. Mm, that was good.
[MUSIC PLAYING]