WebMD 1:01: How Acupuncture Works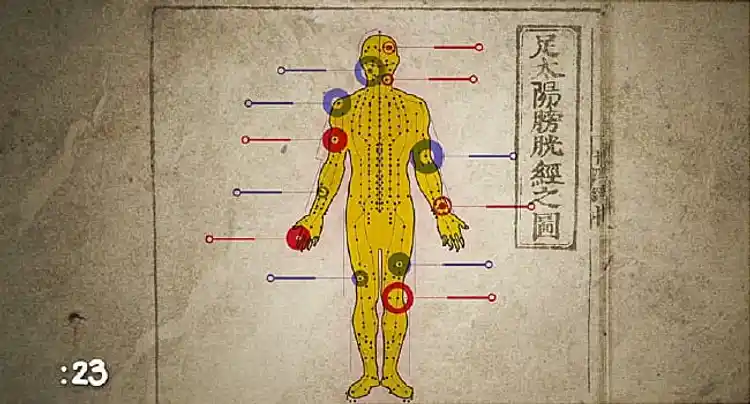 Video Transcript
Leah
No one likes getting a needle when they go to the doctors.
Noah
I do. I love doctor office lollipops. I get one every time I get a needle.
Leah
Well, you'd get a lot of lollipops if you went to an acupuncturist.
Noah
Ah, which brings us to our topic-- lollipops--
Leah
Acupunctu-- no, the Chinese art of acupuncture.
Noah
I'm so unprepared.
Leah
I've got you covered. Doctors in China have spent over 2,000 years figuring out where hundreds of acupoints are located all over the body. Each acupoint corresponds to a specific organ or limb.
Noah
OK. Well, now, the lollipop was invented--
[Leah
inaudible] inaudible, inaudible] I said I-- I've got it.
Noah
Yeah.
Leah
Now, acupuncturists insert sterilized, fine-tipped needles into these points, targeting certain ones based on your condition.
Noah
You know, using pain to stop pain doesn't seem like it would be that popular.
Leah
Well, it may not sound like fun, but over 3 and 1/2 million Americans do it every year. Not all scientists agree about what happens next.
But many of the needles stimulate your nerves and cause your brain to release endorphins.
Noah
Oh, I know about endorphins. I mean, there's nothing like a good endorphin release, because it helps muscles relax and dulls pain. [SIGHS]
Leah
And that puts a point on acupuncture.
Noah (LAUGHING)
That's good. OK, I think we might have time to talk about lollipops.
Leah
Great.
Noah
OK.
I assumed you were going to say no. And I'm not actually prepared to talk about lollipops.
Leah (WHISPERING)
Yeah, I'm not surprised. [BELL RINGING] [MUSIC PLAYING]