As a parent, there are plenty of times you're in stressful situations. You can solve them in ways that make it easy for you, and your kids, to make good choices.
Here's a look at five common stressful times and ideas for easy, healthy fixes.
1. Morning rush hour at home
When everyone is scrambling to eat, get packed up, and get out the door on time, it can be hard to stay calm. It's easier if you have lunches made and backpacks ready the night before -- but no matter what the hurry, don't let anyone skip breakfast.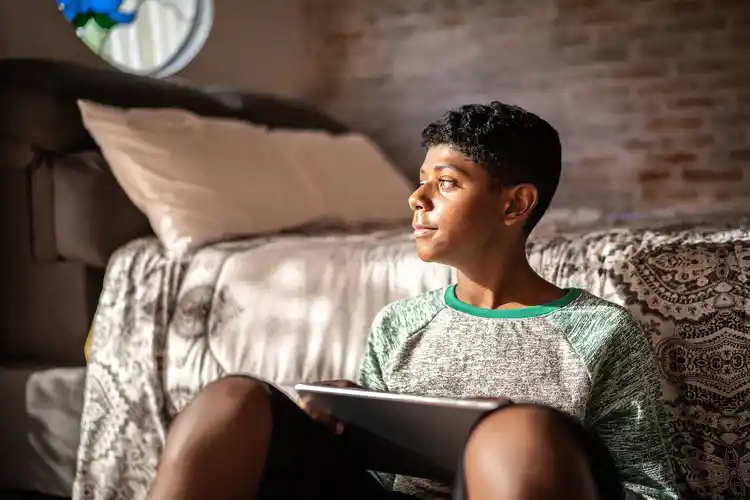 A good breakfast gives energy for the day, helps with focus, and keeps you full until lunch so you're less likely to grab unhealthy snacks. Try whole-grain cereal or oatmeal and low-fat milk. For those really busy days, have to-go breakfasts on hand, like low-fat yogurt and fruit
2. Afternoon stress time
Your kids come home loaded with homework and commitments to all kinds of after-school activities. You need to answer some emails and play chauffeur. Everybody has too much to do. For now, send the kids out to run around or shoot hoops for 10 minutes before they start doing homework. It will help them blow off some school stress and get their brains ready to study.
Then later, have a family talk about doing too much. Decide to limit things to one sport a season and maybe one other activity. Help your kids prioritize the ones they enjoy the most. Keep one day a week where the kids come home and don't have anything extra to do.
3. No time for dinner
When you're too rushed or too tired to make a hot, healthy dinner, don't head for the drive-thru. There are probably a few healthy choices in your pantry or fridge.
Serve breakfast for dinner -- whole-grain cereal with low-fat milk, topped with fresh fruit. Make peanut butter sandwiches on whole wheat bread. Add carrot sticks or apples as a side. Then, make this low-effort meal more fun by spreading the blanket on the floor and having a picnic.
To prevent that "there's nothing to eat" feeling, next time you go to the grocery store, make a plan. Buy enough to make double batches of your meals for the week. Freeze the extra so you can just reheat and eat next time you need an easy meal.
If you're racing from school to practice and do find yourself at the drive-thru, make smart choices. Choose plain, grilled chicken sandwiches or hamburgers. Skip the fries and soda. Order fruit or salad for your side and low-fat milk to drink. Don't super-size anything!
4. Bedtime is a zoo
After an evening of after-school activities, homework, dinner, and everything else that goes on in your busy house, is everyone too wound up to sleep come bedtime? Don't turn on the TV in hopes of getting kids to relax. Kids who spend more time watching screens close to bedtime have a harder time falling asleep than those who don't. Instead, turn all electronics off at least an hour before bed and bring things down with a calming bedtime routine.
Turn on some soft music and turn down the lights. Bright light from screens, and light in general, keeps the brain from making hormones that make you sleepy.
Get kids to take soothing baths (you, too, when they're in bed). Getting the body warm and then cooling off can bring on sleep, too.
Then, snuggle together to read a book. Having a relaxing routine gets your body ready to sleep.
5. Too close for comfort
Everyone's cranky and the weather's bad so you can't send the kids outside to play. It's tempting to let them entertain themselves with video games as you retreat to your laptop.
But it's better to find a way to get the family moving and having fun. Come up with an obstacle course around the furniture and up and down the stairs. Jump rope in the garage. It might even be OK to put on a video game if it's an active one that keeps everybody moving, including you.
Kids are more likely to embrace active lifestyles when their parents are leading the way. You need 30 minutes of physical activity most days and kids need an hour every day. Moving together eases stress and is fun!