3 Things to Bring to the Playground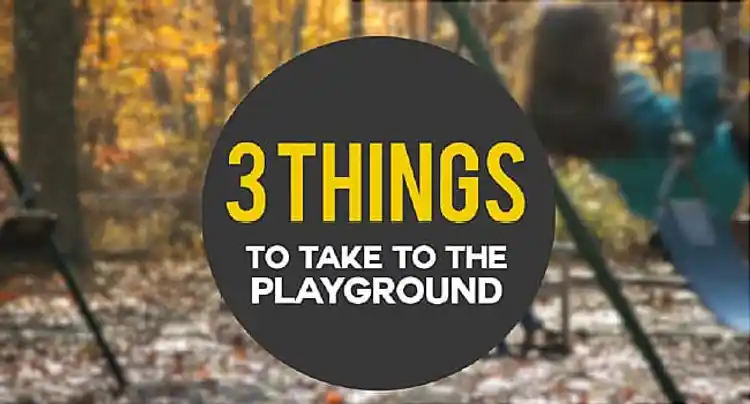 Video Transcript
INTERVIEWER
As a parent, you always want to make sure your kid has everything they need.
Here are three things to take to the playground.
Number one-- a towel.
You can use it to transform into super-parent, but we're thinking of a few more practical things.
A towel comes in handy on hot slides and swings or when things are wet.
You can also lay it on park bench for a little comfort of your own.
If you're going to be there a while, maybe bring a few.
Number two-- extra pair of pants.
If there's dirt, mud, or water around, a kid's going to find it.
And let's be honest.
Sometimes playing on the playground is a higher priority than stopping to go the bathroom.
Whatever the mess, you'll be prepared with clean pants for them to change into.
Number three-- bubbles.
Bubbles are like instant friends in a bottle.
Open them up and watch the crowds of kids appear.
With this magic wand, you can transform the playground into a party.
Prepare with these three things and your memories of the playground will be the happy kind.