Ayesha Patrick, 42, remembers the scene well. It was late 2020, and she was getting ready for the day. Scales rained down from her skin onto the countertop as her daughter looked on from the bathroom doorway. Then the preteen posed a question her mom will never forget: "Is that going to happen to me?"
Plaque psoriasis isn't new to this New Jersey native and mother of two. In fact, Patrick and her twin sister were diagnosed with the skin condition as kids. To help them feel less embarrassed, their mom called the plaques in their hair and on their legs "growing dandruff" and "winter itch."
These skin and scalp symptoms were mostly manageable growing up. But psoriasis "ravaged" Patrick during the coronavirus pandemic. Plaques covered 80% of her body, and she lost much of the hair on the crown of her head.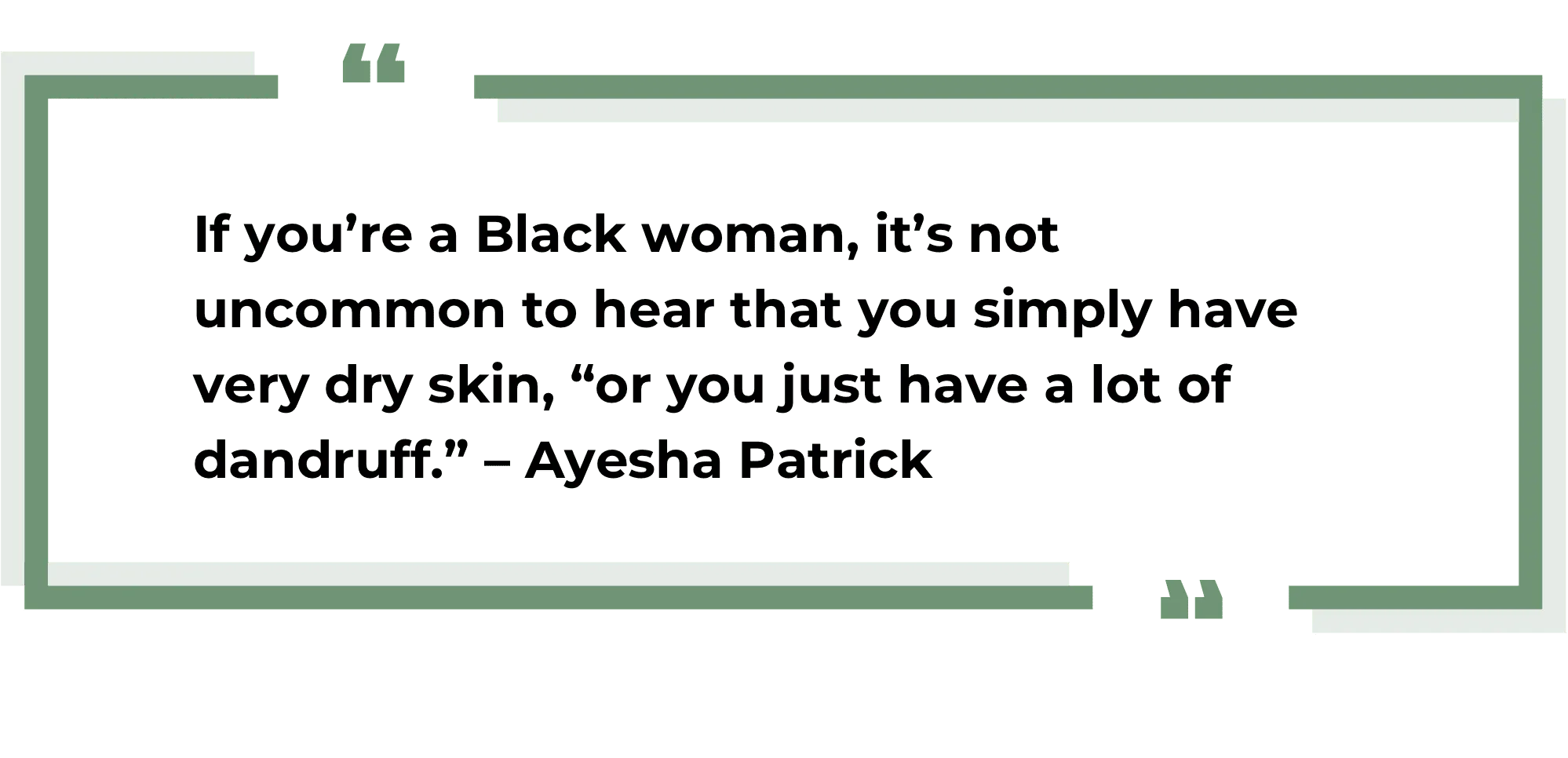 Her dermatologist at the time, who was white, prescribed a treatment routine that wasn't a good fit. Patrick tried to explain why. But she felt misunderstood and that her concerns were dismissed.
"She wanted me to use this medication on my scalp every day," Patrick says. "But I'm a Black woman, and we don't wash our hair every day. That was a major challenge."
A lot has changed since the "chaotic flare" of the pandemic. Patrick now sees a doctor with lots of experience treating people of color. And, along with medication she puts on her skin, healthy lifestyle changes have helped her gain control of her plaque psoriasis.
That brings us back to that moment with her daughter. "When she asked me that question, it was part of what helped me make changes," Patrick says, "so she could continue to see that if I was OK, that she would be, too, if this ever happened to her."