On-Demand

What to Do When You Find a Lump
Register for this Webinar
In this webinar, you'll learn about: 
What's involved in breast self-exams, and why some guidelines warn against them

When breast changes need to be checked out, and when they don't

What to do next when you find a lump

What to expect when you see your doctor – including health conditions to rule out 

About tests like diagnostic mammograms, ultrasounds, and biopsies

Tips for coping with anxiety while you wait for results
What's next when you find a lump in your breast? This free interactive webinar will cover that question and more.
Breast specialist Stephanie Bernik, MD, will discuss your next steps when you find a lump. She'll explain when changes in your breasts need to be checked by your doctor – and what health conditions other than cancer may be at play. She'll talk about breast self-exams, why some guidelines steer away from them, and what's involved in breast cancer tests. She'll discuss the anxiety that can come from finding a lump and some tips for coping with that.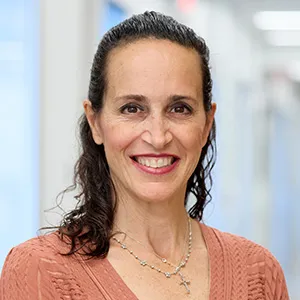 About the expert, Stephanie Bernik, MD
Stephanie Bernik, MD, is chief of breast service at Mount Sinai West in New York. She's also an associate professor of surgery at the Icahn School of Medicine at Mount Sinai. She's a sought-after speaker on breast cancer treatments, and how your breast cancer risk may be affected by things like hair dye, lifestyle choices, and body weight. She's also a researcher and published journal author.