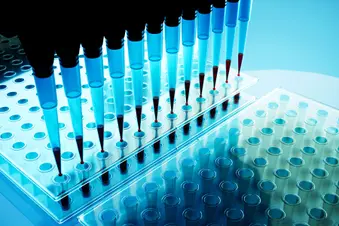 Though not everyone with IgA nephropathy deals with end-stage kidney disease, around 25% of them  face this complication.
But there may be another option: a clinical trial. Depending on what's available and whether you qualify, it could be the next logical step. Here's what you need to know.
What Is a Clinical Trial?
Clinical trials, also called clinical studies, test how well new medicines and treatments work in people. Sometimes they study how established treatments may be used in a new way. They can take years to complete. Researchers typically begin the process in a lab. They may test the treatment on animals. If they see promise, they start clinical trials with people.
There are always risks involved with participating in a clinical trial. But researchers and reviewers put safeguards in place to make sure you're treated safely and fairly. 
Many people decide to join a clinical trial to access the newest treatment and get extra care and attention as they deal with their disease.
How to Find and Enroll in a Clinical Trial for IgA Nephropathy
To join a clinical trial, you have to meet the eligibility criteria, or specific requirements for participating. Each clinical trial has its own unique guidelines based on the treatment it's testing. 
You can find potential trials by visiting these sites:
ClinicalTrials.gov is a national database with a search engine for finding clinical trials for any condition.
National Kidney Foundation supplies a list of ongoing kidney disease clinical trials.
IGA Nephropathy Foundation describes various IgA nephropathy clinical trials and what each is investigating. 
Mayo Clinic provides additional information about IgA-specific trials and their goals. 
Clinical trials for IgA cover a broad range of potential treatments. They include, but aren't limited to, lowering the amount of protein in your urine, easing inflammation in the kidneys, and potentially eliminating the need for anti-rejection drugs after a kidney transplant. 
Questions to Ask Before Joining a Clinical Trial
Your doctor will want to know if you're considering a clinical trial so they can stay up to date on how it may impact you. Your doctor can also look at potential clinical trials with you and help you figure out what might be a good fit.
If you find one you're interested in, you can ask:
What is the purpose of this clinical trial and what phase is it in?
Will the researchers work with my doctor? Who will oversee my care?
Who will I get in touch with if I have problems, questions, or concerns?
What were the results in past studies of this treatment? How likely are they to apply to me?
Is there anything else I can read about this clinical trial?
What kinds of treatments and tests would I need to have? How often are they done?
Would I need to plan on extra time or travel?
What side effects might I expect? Are there other risks? 
How do you know if the treatment is working?
Will I have to be in the hospital for any part of the trial? 
Will I have to pay for anything? Will my insurance cover the treatment?
If I am harmed because of the research, what treatment will I be entitled to?
How long will I be in the clinical trial? How long will the clinical trial last?
Will I still be able to work if I am in the clinical trial?
Are there reasons I could be removed from the clinical trial? Are there reasons the clinical trial might be stopped early?
Is long-term follow-up care part of the trial? What would it involve?
If the treatment is working for me, can I keep getting it even after the clinical trial ends?
Can I talk to other people taking part in the clinical trial?
Will I be able to find out about the results of the clinical trial?
Show Sources
Photo Credit: KTSDesign / SCIENCEPHOTOLIBRARY / Getty Images
SOURCES:
Cleveland Clinic: "IgA Nephropathy."
National Cancer Institute: "Clinical Trial."
University of Virginia School of Medicine: "Clinical Research."
American Kidney Fund: "Patient safety and concerns."
National Institutes of Health: "NIH Clinical Trials and You."
IGA Nephropathy Foundation: "Clinical Trials."