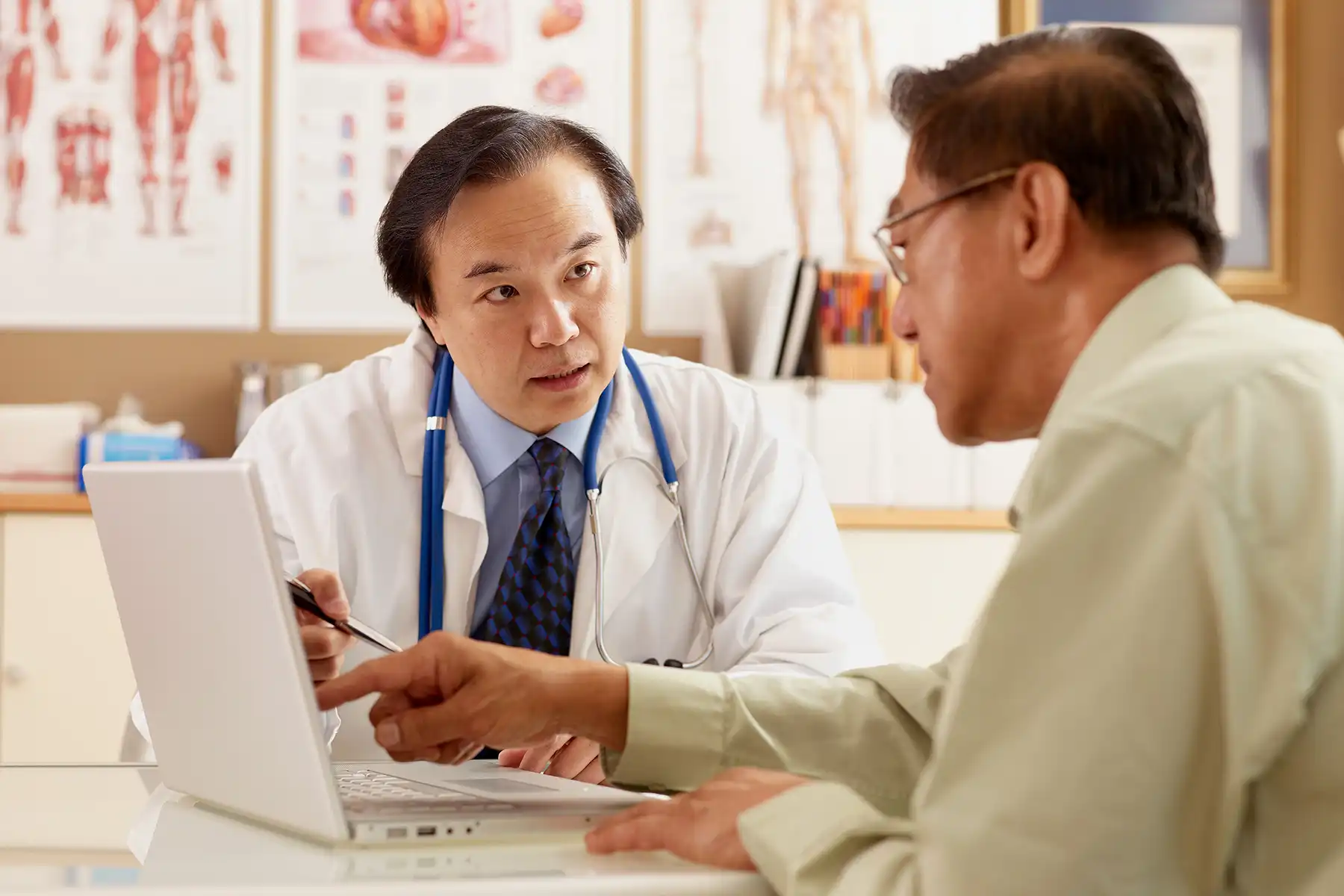 Asking your doctor the right questions can help you learn more about your health and how to manage your condition. Before heading to your next appointment for psoriasis, jot down some of these questions.
Psoriasis Basics
What is psoriasis?
What causes psoriasis?
Does the medicine I take raise my chances of getting psoriasis?
Who gets psoriasis?
Do I have a higher chance of getting it because of my family history?
Can I spread it to others?
Psoriasis Diagnosis
What could be causing my symptoms?
Could something other than psoriasis could be causing my symptoms?
How will you figure out what's causing my symptoms?
Do I need to take any tests?
Do I need to see a specialist?
Psoriasis Treatment
Is there a cure for psoriasis?
What are the treatments for psoriasis?
Which treatment do you suggest for my specific symptoms?
What are the possible side effects of my treatment?
Will my psoriasis medication interact with other medicines I'm currently taking?
Will my symptoms go into remission?
How long will I need to treat my psoriasis?
Are there any alternative or complementary treatments you'd suggest?
Is there a skin care routine I can follow?
Are there certain foods I should eat or avoid eating?
Should I get more sun or less?
How should I manage psoriasis? 
Psoriasis Outlook
How long could it take to see results from my treatment plan?
How can I have fewer flare-ups?
How often will my psoriasis flare up?
What aggravates psoriasis?
Will psoriasis cause other health problems?
What's the outlook for someone living with psoriasis?
What does the latest research show on my form of psoriasis?
What are some educational resources to learn more about psoriasis?
Show Sources
Photo Credit: LWA/Dann Tardif / Getty Images
SOURCES:
American Family Physician: "Questions About Psoriasis."
Winchester Hospital: "Talking to Your Doctor About Psoriasis."
Mayo Clinic: "Psoriasis."
Canadian Psoriasis Network: "Prepare For Your Appointment."
National Psoriasis Foundation: "Rheumatologist," "Related Conditions of Psoriasis."
American Academy of Dermatology Association: "Psoriasis: Diagnosis and Treatment," "How Long Will I Have to Treat My Psoriasis?" "Psoriasis: Tips for Managing." 
The Psoriasis and Psoriatic Arthritis Alliance: "Psoriasis: A simple explanation."
NYU Langone Health: "Diagnosing Psoriasis."
National Health Service (U.K.): "Psoriasis."