5 Signs Your Teen Is Ready for College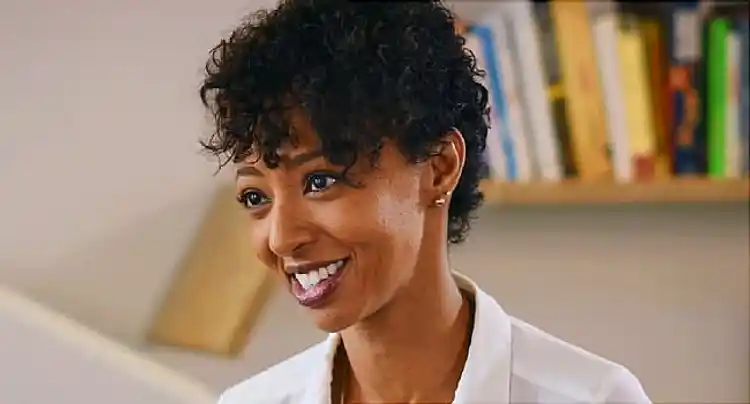 Video Transcript
MACK BOWERS
As a parent, there are really sort of five questions that you need to ask yourself whenever you think about if my son or daughter is ready to go to college.
The first thing is, are they emotionally ready? It's very important for your son or daughter to learn that it's OK to make mistakes.
HAHLET ENDALE
In life we stumble, we fall. And when that happens in day-to-day life, when there's that breakup or they don't quite do as well on that exam as they thought they wanted to, how does that impact them emotionally? And are they able to bounce back independently and dust themselves off and keep going?
MACK BOWERS
We have to be careful as parents not push our kids too hard, or not expect them to always do everything perfectly. That is not a realistic expectation to have. And a lot of kids will take that on. They've become perfectionists. And then it's really hard for them to experience any kind of disappointment or any kind of failure. Allow them, at times, maybe not to succeed. Allow them to fail and then to see how they manage. So encourage them to do it again, to try again because that's part of life, of course.
HAHLET ENDALE
Second piece is basic life management. Are they getting themselves up for school or class independently?
MACK BOWERS
Are they able to do their laundry? Do they know how to cook? Are they aware of where the health center is? Do they know how to make an appointment?
HAHLET ENDALE
There are also some decisions that they haven't had to face before. For example, certain medications, you can't mix that with alcohol. Now they're having to make those decisions, and if that conversation hasn't been had with them, they may not make the best decisions at this point.
MACK BOWERS
What you want to do as a parent, of course, is allow them to be independent to some extent as well, allow them to solve their own problems.
HAHLET ENDALE: So the third piece that you want to start paying attention to is your child's time management skills, everything from getting to places on time, planning ahead when they have larger projects that are due, things like that, that once they get to college, is only going to be that more intensified. Once you know all your responsibilities and you have those in place, and then you can also fit in the things that you enjoy, the things that nourish you. It's a key piece of quality of life.
MACK BOWERS
It's one of those sort of basic life skills that can make all the difference between having a really stressful life and having a really manageable life.
HAHLET ENDALE
It's really helpful if a student is exposed to hard work and is comfortable in that space.
MACK BOWERS
There are a lot of temptations on a college campus, not the least of which is alcohol. So you want to make sure that they're responsible in the way that they approach those kinds of temptations. Do they have the discipline to say no whenever everybody else is going out to a party and they know that they have a test tomorrow morning?
HAHLET ENDALE
These are things that you want to start helping them do independently as they are approaching college enrollment so that they know what that looks like and how to manage that, how to have those conversations and say no to the things that are only going to be distractions or cause problems for them.
The number one skill that really helps students be successful is awareness of their resources and knowing when to ask for help.
MACK BOWERS
The kinds of things that you might be aware of as a parent that may be a sign that the stress is too much would be, for example, are they not going to class anymore? Are they spending too much time in their room sleeping?
HAHLET ENDALE
When you start to see that the stress in their life is impacting their day-to-day functioning, this is where it's OK for you to come in and say, let me help you.
MACK BOWERS
Most college campuses now have all kinds of resources, and probably more than most freshmen are aware of. How you can help as a parent is to be familiar with some of the resources that are available on your son or daughter's campus.
HAHLET ENDALE
It's not that they have to nail all of these 100%. They just need to be proficient enough to be self-reliant in these areas to be effective once they get to school.
MACK BOWERS
There aren't simple answers to any of these things. It's important to be broad whenever we think about what our son or daughter might want to do in the future, and allow them to explore that on their own. This is a conversation to be open with them.
HAHLET ENDALE
There's a variety of options. Some students take a gap year. Some students opt to stay at a school that's closer to home, or live at home while they're in school for the first one year or two.
MACK BOWERS
Not all students, really, are made for college, and college is not necessarily made for every profession, either.
HAHLET ENDALE
Do an assessment and have this conversation with your child, creating, essentially, a plan with your child of navigating and maximizing their strengths, and then also knowing when and with whom to reach out for help.