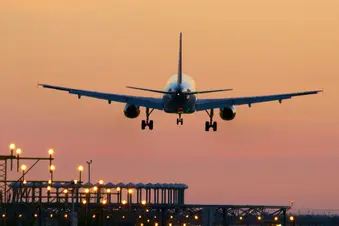 If you have cancer, you sometimes may need to travel out of town for your treatments. Your local hospital may not offer the therapy you need. Or you may want to try a treatment that you can get only at a certain clinic.
Studies have found that getting care at research hospitals or at high-volume cancer centers may lengthen survival times. But travel itself can pose safety concerns and other challenges. So it helps to be prepared. That's especially true during the coronavirus pandemic.
What to Pack
First, ask if you'll be expected to quarantine yourself when you arrive at your destination city.Whether you're leaving home for a short appointment with a new doctor or for an extended stay, bring all your essential items, plus a few personal objects that may help you feel at home on the road.
Personal Items
Disinfecting supplies. Be prepared to sanitize doorknobs, seats, and other surfaces you come in contact with. Carry hand a hand sanitizer with at least 60% alcohol or disinfecting wipes. Pack disposable gloves and wear face masks whenever you're around others. Keep 6 feet or more from other people inside and outside.
Comfortable, loose-fitting clothing. Pack for the weather where you're traveling, and bring a cardigan or a wrap for cold clinic rooms.
Slip-on, closed-toe shoes that are easy to put on and take off. Fuzzy socks and a warm hat can be handy, too.
Personal items and toiletries. Bring everyday items like your eyeglasses, hearing aids and batteries, or a walking cane. Also pack bathroom essentials like a toothbrush, alcohol-free mouthwash, and unscented lotion. Many hospital shops sell these items if you forget or don't have room in your luggage.
Electronics and entertainment. Load your smartphone or tablet with e-books, music, and movies. Remember to pack earphones and chargers, too. Books, magazines, playing cards, and games also can help you pass time.
Touches of home. Framed photos, a favorite pillow, or other special objects may bring comfort.
Medical Items
Medications. Pack enough meds to last you through the trip, plus some extra. Bring the original packaging, or use your smartphone to snap a photo of the labels to show your doctors. Never check your medication when flying, and use a cooling bag if necessary.
Paperwork and documents. Your new treatment center may not have your complete medical records. So it's best to arrive prepared. Bring your:
Medical and prescription insurance cards
Copies of your living will or advance directives
Manufacturer card for your chemotherapy port, pain medication pump, or other devices
Contact information for your doctor and other members of your cancer treatment team, as well as for family or others close to you
Safety and Self-Care
Travel can be stressful, and even more so when you have cancer. So take extra care with your mental, physical, and emotional health.
Watch for infection. Both cancer and the treatment for it can lower your body's immune defenses. Stay away from people who may be sick. Wash your hands often, and ask others around you to wash, too. Avoid undercooked meats, soft cheeses, raw shellfish, and buffet lines.
Treat tiredness. Travel and cancer treatment can leave you feeling down, a common side effect called cancer fatigue. Ask your doctor about how to feel better with good nutrition, mild exercise, and rest.
Take charge of your care. Studies show that people who take an active role in their treatment better follow their doctors' orders and keep closer track of their symptoms.
Enlist Help
You can turn to lots of places to make your journey easier.
Airlines. Ask your carrier if it's possible to be seated away from other passengers. Keep your mask on during the flight. Ask about any travel restrictions because of the coronavirus. Let your carrier know if you need help with:
Extra oxygen
Early check-in or boarding
A wheelchair to the gate
Help with luggage and any equipment
Your hospital. Counselors and other staff members may help you arrange travel, find a place to stay, and deal with insurers on your behalf.
Nonprofits. Many cancer-focused advocacy groups may offer discounted or free lodging, airfare, gas cards, and bus or train tickets. The American Cancer Society, for example, operates Hope Lodge in more than 30 cities where people with cancer and their caregivers can stay free when they need out-of-town treatments.
Show Sources
SOURCES:
Postgraduate Medical Journal: "Foreign travel for advanced cancer patients: a guide for healthcare professionals."
Journal of the American College of Surgeons: "A Tale of Two Cancers: Traveling to Treat Pancreatic and Thyroid Cancer," "Why Do Long-Distance Travelers Have Improved Pancreatectomy Outcomes?"
Diseases of the Colon and Rectum: "Does Patient Rurality Predict Quality Colon Cancer Care? A Population Based Study."
National Comprehensive Cancer Network: "Traveling With Cancer."
Mayo Clinic: "Your Mayo Clinic packing checklist."
Mercy Medical Angels: "Referral Request for Charitable Transportation."
American Cancer Society: "Hope Lodge," "American Cancer Society Patient Lodging Programs."
Triage Cancer: "Travel for Treatment: Financial Assistance Options."
Scripps Health: "International Patient Services Program at Scripps Health."
Indian Journal of Palliative Care: "Self-care Concept Analysis in Cancer Patients: An Evolutionary Concept Analysis."
Cleveland Clinic: "Cancer Fatigue: Management and Treatment."
Cancer.net: "Taking Charge of Your Care," "Traveling With Cancer: 5 Steps to Take Before You Start Packing."
CDC: "Preventing Infections in Cancer Patients."