Preparing for Chemotherapy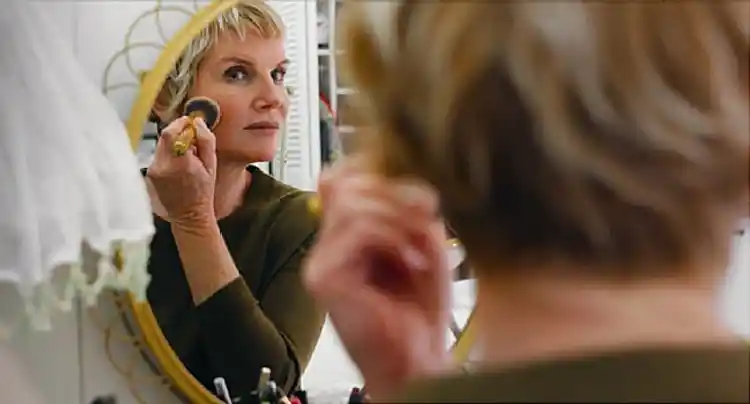 Video Transcript
DONNA MCNUTT
For me, getting dressed is a part of being completely creative. I always have loved to kind of dress for what the day means to me. It's just like a shield of who I am and an expression of who I am.
For about three months, I had really severe pain. And I couldn't do the one thing that I always do. And that was get dressed.
So I went to a rheumatologist. My entire body was shutting down. My diagnosis was multiple myeloma. I had three children and a husband who I love so much. And I didn't want them to see Mom not who mom is.
JACK MCNUTT
Your world gets turned upside down. For me, the preparation and anticipation of doing the chemo and the process was being available to Donna 100%. That's the key, being there 24/7.
DONNA MCNUTT
Cancer, you can break me down. But you are not going to take who Donna is. And I started to fight back with my clothing. And little by little, I would get up. And I would get a little bit of mascara on. Boy, I can maybe get these stretch pants on. And today, I'm going to wear a really super-cute pair of shoes.
I also knew I was not going to try to pretend I had hair. In getting prepared for chemo, I wanted to, first and foremost, shave my own head. We went into a wig store. And there was this light pink wig. And I put it on. It was like, wow. That's the cancer fashionista wig.
My son came over and helped me start a blog. And it just kind of grew from there. Suddenly, I am a cancer patient. And when I meet someone else, I feel great if I could show them, this is the journey that I went on from the beginning.
JACK MCNUTT
The blogging did bring everybody together. I'm the guy who takes the pics of my wife, 99% of them. I've gotten to see her whole pictorial journey.
DONNA MCNUTT
I think that cancer makes you be still and hopefully recognize the love that you have in your life. I literally began my journey at 85% cancer, worked my way down in eight months to 15%, had a successful stem cell transplant, 100% in remission.
I don't want you to think that you have to go to chemo and look like this. Or you have to be me. But find your thing. For me, it was getting dressed. This is me fighting cancer, one outfit at a time.