Inside the Visit: NSCLC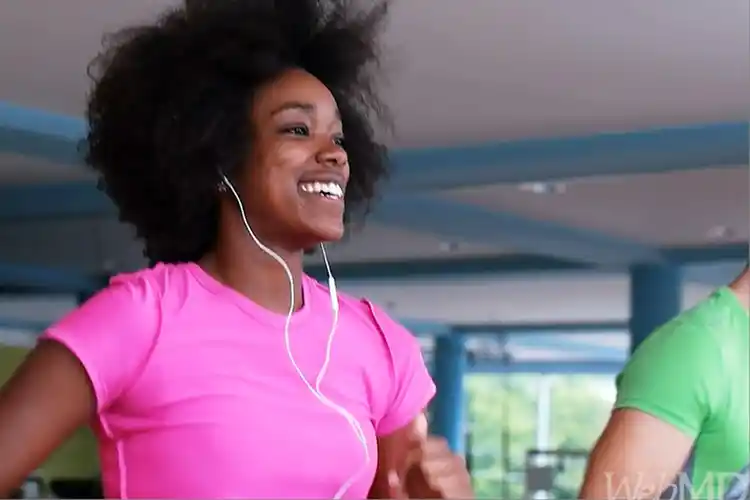 Video Transcript
BARBARA CAIAZZA
Hi, Dr. Kazmi. How are you?
SHAYMA KAZMI
Hi, Barbara. Nice to see you. How do you feel today compared to eight years ago when this all began? I remember it distinctly.
BARBARA CAIAZZA
Yeah. It was stage IV lung cancer, and the doctor I went to said you have six months left to live.
SHAYMA KAZMI
You're a nonsmoker.
BARBARA CAIAZZA
No.
SHAYMA KAZMI
What's really important about this is to remember that nonsmokers also get lung cancer.
BARBARA CAIAZZA
Well, I know when I was diagnosed, they sent the mutation out. Is it common to test for these mutations in lung-cancer patients?
SHAYMA KAZMI: Within the non-small-cell lung cancer, there is the squamous-cell types of cancers and the adenocarcinoma. Typically these mutations occur in patients who have the adenocarcinomas of the lung. So in that group-- and that's the group you fall into-- it's really imperative that we check for these mutations because we have found great pill therapies that are targeted, and they're not as toxic, perhaps, than chemotherapy and more effective. That's most important.
BARBARA CAIAZZA
I know I've been battling this for eight years. I was just wondering what my next step is.
SHAYMA KAZMI
You've gone through a lot of treatments. We're still having this cancer under control with the treatments that you're on currently, and that's marvelous. The future is unknown. So we know that at some point most patients with this treatment, the cancer starts growing back. Sometimes it can be in the brain, as you have had.
BARBARA CAIAZZA
Is it common for the lung cancer, after all those years of therapy, to go up to the brain?
SHAYMA KAZMI
About a third of lung cancers will have gone to the brain right off the bat at the time of diagnosis. So we are very wary and careful about examining your brain periodically because my patients who live a long time with this disease end up having relapse in the brain.
BARBARA CAIAZZA
I feel good. I try to not get down on myself about having this cancer.
SHAYMA KAZMI
I know you feel great, and really what we change you to will depend on how the cancer evolves. This cancer can evolve into a small-cell lung cancer. It could develop other mutations that may have other pills we can target with the treatments that you're on currently.
BARBARA CAIAZZA
Oh, wow.
SHAYMA KAZMI
There is a lot more progression. We may be able to put you on a clinical trial for some of the newer treatments that are targeting EGFR that are in development right now.
BARBARA CAIAZZA
Is there anything that I can do to help me live longer while I'm taking this therapy?
SHAYMA KAZMI: Living with metastatic lung cancer is a very anxiety-provoking, stressful thing in general, so taking care of your emotional/mental well being is paramount. Exercise is extremely important for your mental well being as well as your physical well being. Part of that is also a good, balanced diet. I do believe in a healthy Mediterranean-based diet which is full of fresh fruits and vegetables, whole grains, and really minimal processed foods, if at all.
BARBARA CAIAZZA
Is there any possible vitamin to help me?
SHAYMA KAZMI
Not all vitamins are helpful, especially in lung cancer. So it's important not to just take vitamins because, well, they sound like they might be helpful. If you're deficient in certain vitamins, that's completely reasonable.
BARBARA CAIAZZA
What do you see in the future for lung-cancer patients?
SHAYMA KAZMI
For patients that are eligible for screening, about 6% of the patients in the country get the appropriate screening. We could do a lot better. If we diagnose the cancer early with the appropriate screening, we are definitely going to do better in terms of our cure rates, our treatment rates, and everything. Now for the patients, there are so many breakthroughs that are going on right now. We've found multiple mutations that we target with therapies which are super effective, way more effective than chemotherapy and also better tolerated. The best part about these therapies is that these treatments can last for a long time. So the median survival of patients is gradually rising and rising. Immunotherapy has developed dramatically over the past five, six years. I have patients who are alive since the beginning of immunotherapy that were going on hospice five years ago and who are doing great and feeling fantastic. To that end, I think there's tremendous promise in lung-cancer research and treatment.
BARBARA CAIAZZA
Oh, wow. That's good news then, something to look forward to.
SHAYMA KAZMI
For anyone who's considering treatment, I really would recommend always getting a second opinion. This is a very serious disease, and there is so much progress and development, and it's sometimes very difficult for everyone to know everything.
BARBARA CAIAZZA
That's for sure because I think if I hadn't gone to you for the second opinion, I might not be here today.
SHAYMA KAZMI
You were meant to be here today.
BARBARA CAIAZZA
Yeah. Thanks to you, Dr. Kazmi.