Hiding Drugs in Plain Sight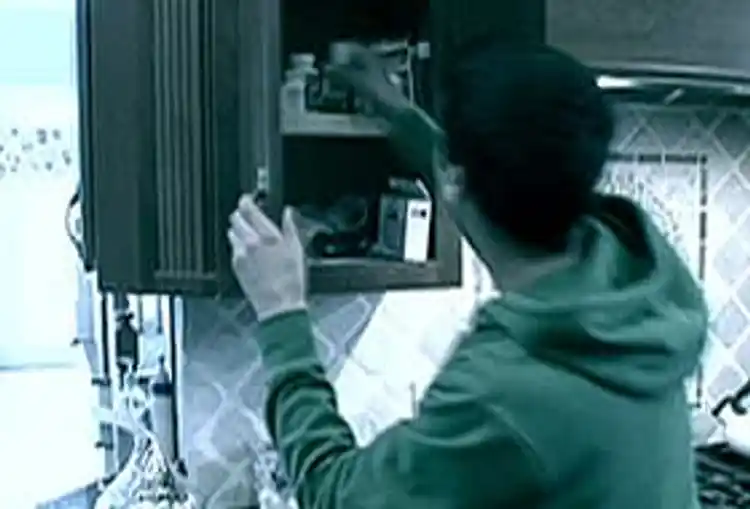 Video Transcript
Mother
Hey you're home. Oh good, you brought fruit. I'm making you an apple.
Narrator
From the time he began using at 13 until he was caught stealing to support his habit at 16, Brendan successfully hid his growing drug use from all 7 of his brothers and sisters and his parents.
Mother
I'm going to do my backpack thing, ok?
Brendan
Trying to find out what I did, they were really unsuccessful and I don't really know why that is. Maybe I was just good at hiding or maybe they were just bad at looking.
: You're not going to find anything.
Mother
That's what I'm hoping for.
Interviewer
How do you think they feel about that? Well, I know they feel terrible. I know they feel like I betrayed their trust, and I have.
Mother
Thanks. You're clean.
Brendan
But I am trying to reconcile that now.
Mother
Why don't you stand up…let me go through your pockets.
Narrator
Which is why Brendan bravely offered to show parents some of the methods he and other teenagers use to score and hide drugs.
Narrator
We start, of course, with the internet.
Brendan
Well, I would just search his history. Get a search program that can search for the word drugs. Any time the word drug came up, open that and see what it's about. See this is a drug's forum, these are really popular. They actually have communities of people that just post tons of information about any certain drug;
YouTube video
I'm seeing dolphins and baboons.
Brendan
YouTube, if you want to see like a visual representation of what the drug would be like. A lot of people use Facebook or their cell phone to communicate and you can't really see what they are saying on that unless you have their password.
YouTube Video
Hide your stash
Narrator
Today's technology also provides tips on hiding drug abuse.
Brendan
Like if you just Google search, like, how to hide drugs from my parents. This is actually very helpful, I guess for parents too, they can just see, Oh! I never would have thought of that, And some people just have like general hiding places like hollow out a book and put your drugs in that. Anything hollowed out like the back of the stereo system, like a piece of wood, anything. A water bottle that's opaque, you just put it in there, put it back, make it so nothing was there in the first place.
YouTube Video
You can store anything you want in here. Just be careful no one sees you making it or the secret will be out.
Brendan
Possibilities are endless. Even I can't keep up with all the new places people keep hiding them.
YouTube Video
Dip that thing down inside the pipe, put the cap back on and put a piece of tape over it. You know what I mean. Hide that thing.
Brendan
It's almost more fun hiding it and getting away with it than doing the drug itself.
Narrator
Based on his experience, Brendan says the lure of the drugs will soon overcome the urge to hide. Take DXM, or dextromethorphan, the active ingredient in over-the-counter cough medicines. Teens abuse DXM for a high that can be similar to PCP, often taking 25 to 50 times the safe therapeutic dose with risky consequences.
Mother
What are you up to?
Brendan
And you know, I just -- I had DXM like just bottles, like in my drawers, like everywhere, just empty pills…like these things just under my bed. I would be like, huh, I put it under the sheet, okay, because I have a closet full of linens. Mom getting ready to leave room
Narrator
Brendan's message to parents who discover their child is on a downward spiral?
Brendan
I just say I wouldn't give up on your child. They are not a complete loss yet.
Mother
How did your day go today?
Brendan
But be with them. Let them know you are there to talk. Let them know you still care about them. Even though you can't control what they do, you are by their side and then you -- they can ask you for help. They can do anything, that they can confide in you because if you can't trust your parents, who can you trust?
Narrator
For WebMD, I'm Sandee LaMotte.