Puppy Training Equipment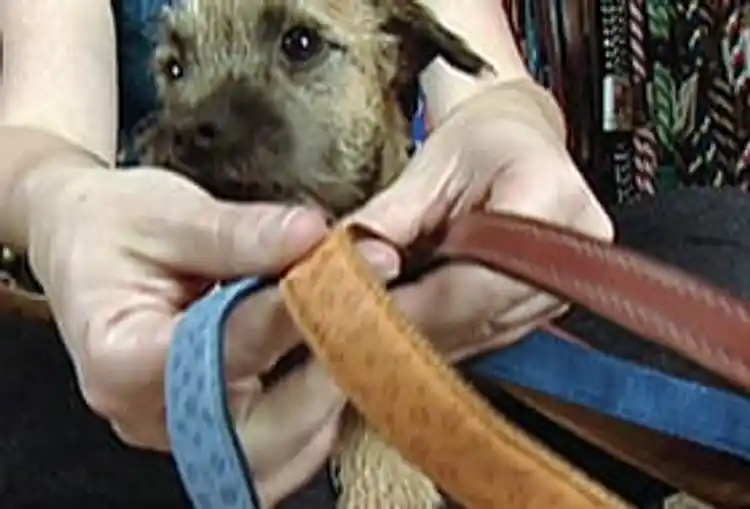 Video Transcript
Kate Jackson
When training your pint size dog you're going to need some basic training equipment. If your little dog isn't too much of a puller and they don't get too crazy on a leash, you can use a martingale collar like this. I also like these a lot because they keep your dog safe, because once the collar's on, they can't slip their heads out of it. If your little dog does like to pull on leash, I would definitely go with a harness like this. This one is actually padded and so it's real comfortable on their chest as well. I like to use a regular 6 foot leather leash. Luckily leather leashes come in all sorts of great colors these days, but the nice thing about a leather leash is that the more you use it, the softer it gets and the more comfortable it gets. And you're not going to give yourself rope burn. You're also going to need a little treat bag like this so that you have treats handy at any moment.
: Hi, one for you—and one for you.
Kate Jackson
For the Pint Size One Minute Trainer, I'm Kate Jackson.