On-Demand
The Power of Prevention: Understand and Manage Your Breast Cancer Risk
Register for this Webinar
In this webinar, you'll learn about: 
Learn why breast cancer risk reduction is not "one-size-fits-all" 

Understand the factors that contribute to your personal risk of breast cancer, including family history, genetic mutations, breast density, lifestyle and environmental factors

Be aware of all the tools available to measure and manage your own individual risk, including genetic testing, risk score analysis, and prophylactic medicines and surgeries
View this free, on-demand webinar featuring breast cancer survivor and surgeon Anne Peled, MD, to learn everything you need to know about identifying and lowering your breast cancer risk. 
This webinar covers the risks you can control, those you can't, and ways to minimize their danger. You'll learn about the role your family history, genetic mutations, and breast density play. You'll also explore the impact your lifestyle and environment may have and the changes you can make today to lessen your chances of getting breast cancer.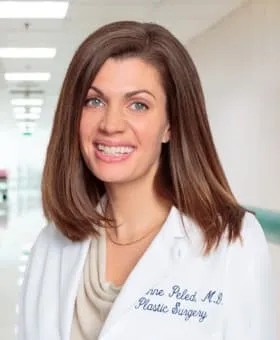 About the expert, Anne Peled, MD
Anne Peled, MD is co-director of the Breast Care Center of Excellence at Sutter Health California Pacific Medical Center in San Francisco. Her extensive research experience focuses on improving outcomes after breast cancer surgery and breast reconstruction. In addition, she teaches other healthcare providers and the public about care and prevention for breast cancer and breast health across the U.S. 
© 2022 WebMD, LLC. All rights reserved.