On-Demand
Multiple Sclerosis: What You Eat Matters
Register for this Webinar
In this webinar, you'll learn about: 
Why do we think that diet might be important in MS, from a scientific perspective? 

What are the different diets out there for MS? What's the MIND diet, and what makes it interesting for MS?

What's the evidence that a Mediterranean diet might help prevent MS-related disability? What about symptom management?

What are the current dietary recommendations from MS experts?

Let's look at some practical tips for improving your diet to best support health and wellness in people living with MS. How can you best set yourself up for success?
In this live webinar, renowned MS expert Ilana Katz Sand, MD, will talk about ways your diet affects your life when you have MS. She'll explain the MIND diet and why docs think it helps. 
She'll share evidence that certain ways of eating may help manage symptoms of MS and prevent related disabilities. Dr. Katz Sand will help set you up for success with practical tips for using your diet to boost your well-being when you're living with MS.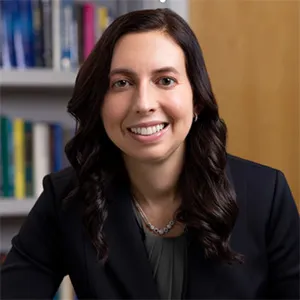 About the expert, Ilana Katz Sand, MD
Dr. Katz Sand is associate director of the Corinne Goldsmith Dickinson Center for MS at Mount Sinai. She's also an assistant professor of neurology at the Icahn School of Medicine at Mount Sinai. She specializes in MS and other autoimmune disorders. Along with treating those living with MS, giving lectures at academic conferences, and teaching medical students and residents, she's also heavily involved in MS research and clinical trials. 
© 2023 WebMD, LLC. All rights reserved.