On-Demand
How to Take Charge of Your Heart Disease Risk
Register for this Webinar
In this webinar, you'll learn about: 
How to understand your own personal heart disease risk

What a heart-healthy diet looks like and how to stick to it

Why exercise is critical, and why you don't need fancy equipment to work out

 How digital tools can help you manage your risk
Heart disease is the #1 cause of death in the U.S., and almost half [1] of American adults have some form of heart disease.
But WebMD's chief medical officer, John Whyte, MD, MPH, wants you to know that you have the power to take charge of your health and lower your heart disease risk.
In this webinar, Dr. Whyte will share straightforward tips from his new book, Take Control of Your Heart Disease Risk, on how to take action and live a heart-healthy lifestyle.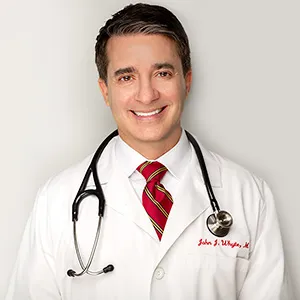 About the expert, John Whyte, MD, MPH
John Whyte, MD, MPH, is an internist and writer who's been communicating with the public about health issues for nearly 2 decades. As Chief Medical Officer for WebMD, he helps develop and expand strategic partnerships that create meaningful change around important and timely public health issues.  
Prior to WebMD, he was director of professional affairs and stakeholder engagement at the Center for Drug Evaluation and Research in the U.S. Food and Drug Administration (FDA). Whyte completed an internal medicine residency at Duke University Medical Center and earned a Master of Public Health in health policy and management at Harvard University School of Public Health.
© 2023 WebMD, LLC. All rights reserved.