On-Demand

Breast Cancer Screenings: What's New and What's Best?
Register for this Webinar
In this webinar, you'll learn about:
The latest guidelines for breast cancer screening  

Why different guidelines recommend different things

Which screenings apply to you

How to work with your doctor to choose your best screening program
In this webinar, Julia McGuinness MD presents the latest in breast cancer screenings. She demystifies recommended guidelines, and explains why they aren't one-size-fits-all. You'll learn how to work with your doctor to choose the right screenings for you, and why your personal preferences matter.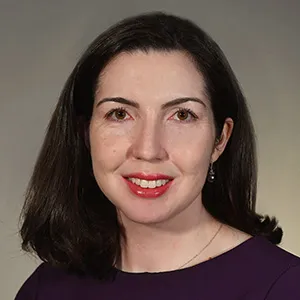 About the expert, Julia McGuinness, MD
Julia E. McGuinness, MD, an assistant professor of medicine at Columbia University Herbert Irving Comprehensive Cancer Center, specializes in the care of those who either have breast cancer or a high risk of developing it. She's involved in patient care, clinical research, and education. She's the principal investigator for multiple clinical trials that evaluate novel treatments for those with breast cancer. She's actively involved in the SWOG Cancer Research Network and serves as a member of the SWOG Prevention and Epidemiology Committee.