On-Demand

Eating for a Healthy Weight
Register for this Webinar
In this webinar, you'll learn about: 
What makes up a healthy diet and how to find one you'll stick long-term

About setting your personal diet goals – and what goes into that

How diet can make you better able to take weight loss meds

The best diets for weight loss – and the best diets for preventing or managing issues like heart disease and diabetes 

Why fad diets don't work and can even backfire 
In this webinar, you'll learn the basics of healthy diets, and how to find one you'll stick with long-term. Expert Carolyn Newberry, MD, will explain how things like your age, medical history, environment, and health goals go into creating the diet that works best for you. She'll talk about the kinds of diets best for weight loss, and those best for preventing or managing things like heart disease and diabetes. You'll also learn how the way you eat can increase your tolerance for common weight loss meds. Fad diets will also be covered, including why they're not a good choice.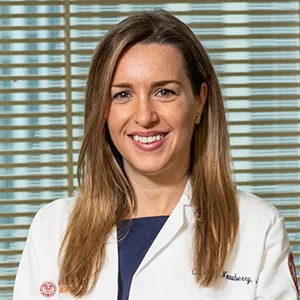 About the expert, Carolyn Newberry, MD
Carolyn Newberry MD, is a clinical gastroenterologist with advanced training in nutrition and obesity sciences. She's an assistant professor of medicine at Weill Cornell Medical College and an attending physician at NewYork-Presbyterian Hospital/Weill Cornell Medical Center. 
Her clinical and research interests focus on the relationship between GI, nutrition, and obesity. She's studied the diet's role in treating common GI diseases, the link between malnutrition and gut pathology, and the best therapy for obesity management.