Upcoming:
Tue, Dec 12, 2023, 06:00 PM - 07:00 PM UTC
Holiday Blues: Protect Your Mental Health This Holiday Season
Register for this Webinar
In this webinar, you'll learn about:
What holiday blues are, how long symptoms can last, and whether they can lead to serious long-term mental health issues.

How many people are affected, and who's at risk for experiencing the holiday blues

What factors can trigger the holiday blues

How to know if you're experiencing the holiday blues or something more serious like clinical anxiety or clinical depression

When and how to get professional help

Tips for avoid the holiday blues and protect your mental health this holiday season
The holiday season is usually portrayed as a joyous time of year. But many experience the holidays differently.  The "holiday blues," can include heightened depression, anxiety, and other mental health symptoms. 
In this informational webinar, John Whyte, MD, will talk about the holiday blues, and what to do if you or someone you love struggles with them. Dr. Whyte will share information about what this condition is (and what it's not), including its symptoms and triggers, who is at risk, treatment, prevention, tips for coping, and when to seek professional help.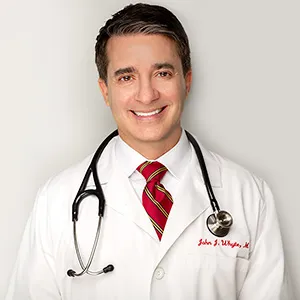 About the expert, John Whyte, MD, MPH
WebMD Chief Medical Officer John Whyte, MD, MPH, has been communicating with the public about health issues for nearly 2 decades. He leads efforts to develop and expand strategic partnerships that create meaningful change around important and timely public health issues. Prior to WebMD, he was Director of Professional Affairs and Stakeholder Engagement at the Center for Drug Evaluation and Research at the U.S. Food and Drug Administration (FDA).