On-Demand
Mental Wellness for Cancer and Beyond
Register for this Webinar
In this webinar, you'll learn about:
How to go from victim to empowered survivor

About stress paradox (a wake-up call to handle things differently)

Keys for living with uncertainty and worry

How to tell – and change – your story

Way to find support and connection 
In this interactive webinar, you'll learn how to take back control of your life in the midst of a cancer diagnosis. Lidia Schapira, MD, outlines the power of going from victim to empowered survivor – and what that involves. She explores fear and purpose, and outlines ways to take charge of your narrative. She also provides strategies for coping with uncertainty – and for finding the support you need and deserve.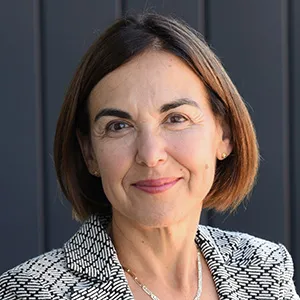 About the expert, Lidia Schapira, MD, FASCO
Lidia Schapira MD, FASCO, directs the Cancer Survivorship Program at Stanford Cancer Institute and Comprehensive Cancer Center. An oncologist with 30 years of clinical experience, she focuses her practice on breast cancer. She's a globally sought-after lecturer who has published over 100 peer-reviewed medical journal articles. Schapira supports research and clinical initiatives to integrate mental health care in oncology – to improve health outcomes for those living with, and beyond, cancer. 
© 2023 WebMD, LLC. All rights reserved.