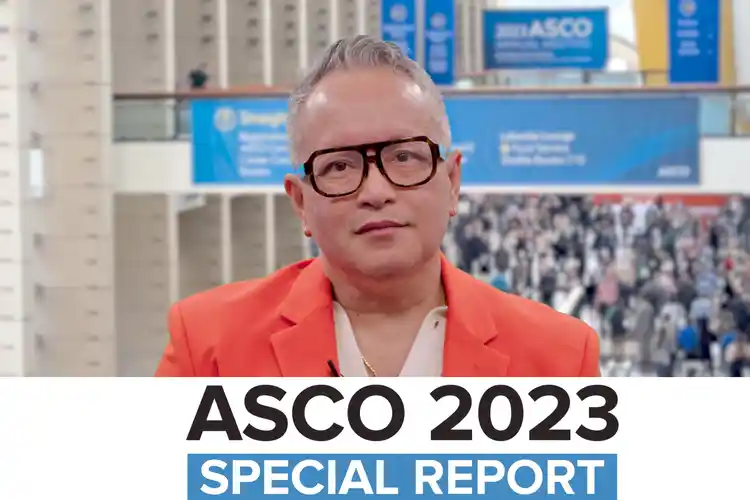 June 15, 2023 -- A simple hysterectomy is a safe, effective treatment option for women with low-risk, early-stage cervical cancer, according to new research. 
As compared to the more complex radical hysterectomy, the results were similar as far as remaining free of cancer, and women reported a better quality of life.
These results come from a large, international phase III clinical trial, which was reported at the 2023 American Society of Clinical Oncology (ASCO) Annual Meeting.
A simple hysterectomy involves removing the uterus and cervix. In contrast, a radical hysterectomy is more extensive and typically involves removing not only the uterus and cervix, but also the lymph nodes, upper vagina, and the tissue around the cervix. 
The current standard of care for women with early-stage, low-risk cervical cancer is radical hysterectomy. But even though it has a high cure rate, the surgery can have significant side effects. 
"Although radical surgery is highly effective in the treatment of low-risk disease, women are at risk of suffering survivorship issues related to long-term surgical side effects, including compromised bladder, bowel, and sexual function," said study author Marie Plante, MD, professor in the Department of Obstetrics and Gynecology at Universite Laval in Quebec, who presented the findings at the meeting.
Because of the high risk of complications, doctors have wondered if a simpler surgery could achieve the same outcomes but with fewer side effects. Plante explained that some studies have already shown that this may be possible in a low-risk population. "Less radical surgery may be a safe option associated with decreased morbidity, in what we call surgical de-escalation," she said.
In this study, Plante and her team randomly assigned 700 women to get either a radical hysterectomy or a simple hysterectomy. In both groups, or removal of the lymph node from the pelvis was done to see if the cancer had spread. The researchers then followed the groups for 3 years.
The researchers compared the rate of cancer coming back (or recurring) in the pelvic area between the two groups. Three years after undergoing surgery, they found that the pelvic recurrence rate was similar between the two groups.  The cancer recurred in 2.5% of women who got a simple hysterectomy, compared with 2.2% of women who got a radical hysterectomy. Overall, after about 4.5 years, cancer recurred in 11 women in the simple hysterectomy group and 10 in the radical hysterectomy group. 
Survival was also similar in both groups. The percentage of women who were still alive 3 years after surgery was 99.1% in the simple hysterectomy group and 99.4% in the radical hysterectomy group.
Importantly, women who had a simple hysterectomy had fewer complications during surgery as well as less immediate and long-term bladder problems. Sexual function was also better in the simple hysterectomy group, and those women reported less pain and an overall better quality of life. 
"Therefore, following adequate and rigorous preoperative assessment -- and that's key -- simple hysterectomy can now be considered the new standard of care for patients with low-risk, early-stage cervical cancer," said Plante.
Bhavana Pothuri, MD, a gynecological oncologist at New York University Langone Perlmutter Cancer Center, said that this trial is very exciting as it "represents ways of minimizing treatments while preserving efficacy of our cancer treatments."
"The general takeaways are that doing less radical surgery in this group of early cervical cancers is safe and effective," said Pothuri, who was not involved in the study.