All in the Family: How Hearing Loss Affects Everyone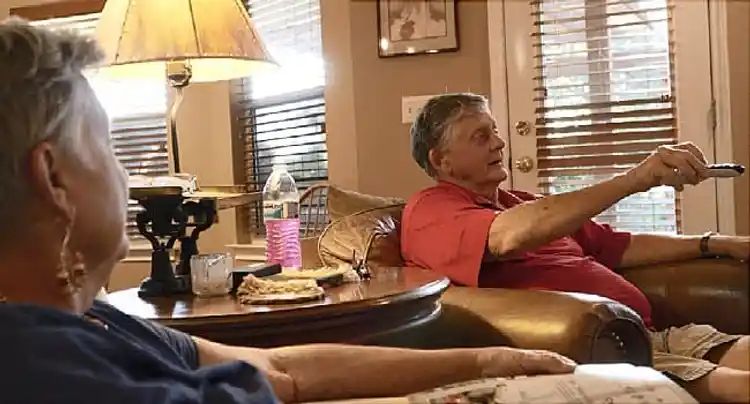 Video Transcript
JAN PECK
I think everything we do now is easier because of his hearing aids. The fact that he's in the room and he can hear me is a wonderful thing.
BRYANT PECK
I'm just glad he can hear. You know, it's not like giving special attention to somebody anymore, because they're already taken care of.
JAN PECK
I first noticed that Ron was having hearing problems many years ago. And I probably wouldn't have picked up on it as easily, except his father was living here, he was hard of hearing, and his mother was hard of hearing. The things I did to compensate was to talk slower, to turn the volume of the television, to talk louder.
BRYANT PECK
As he got older, it was definitely more noticeable. I would try to get more in front of him visually so that he could see me. And I'd try to get his attention or speak really loud.
JAN PECK
I always felt that he was missing out because he would only hear parts of the conversations. And he didn't realize he was only hearing parts of the conversations. So I think that's frustrating for him. And sometimes it's frustrating for the people around him, because they're trying to have these conversations, and Ron's only picking up portions of it.
BRYANT PECK
I could sit here right here and just talk normal, and I'd be like, hey, Dad. Dad? He missed out on a couple things. It's definitely frustrating, for sure.
JAN PECK
I kept telling him, go and get your hearing checked. Go and get your hearing checked.
BRYANT PECK
There were definitely a couple times when I would ask my dad to go get his hearing checked, he was a little bit dismissive about it, and would put it off, or whatever. And it may have been just a time in his life where he didn't think it was something that he needed to do. But it sure would have helped improve our lives.
JAN PECK
A thousand people can tell him to do that, and he's not going to do it. But Ron figured it out. He would go down to see his father after work, and the television would be up, and we were screaming at him. And he'd come up to the house, and he'd say, oh, is that how this is with me, that you have to scream at me? Ron didn't want to be like that. He really decided that he needed to get hearing aids. When all of a sudden he could hear things -- he could hear the gravel below his feet. He could hear the birds. The volume in the car went down. I no longer have to turn to look at him. Life is so much better because he actually can hear all those things, and he can understand people when they're talking to him.
BRYANT PECK
When my dad first got hearing aids, it was like a normal person, like you and I just talking. And I didn't have to talk louder. He didn't ask me to say anything again, or to repeat anything. And it was awesome. It was definitely a life-changing event.