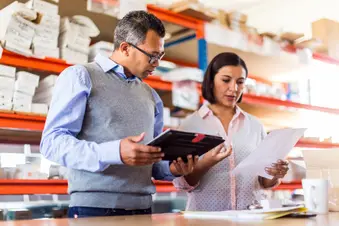 How Social Factors Affect Heart Failure
Heart failure hits Black and Hispanic communities hardest. It's clear now that social factors play a huge role -- and that they can also be part of the solution.
"The things that influence people's lives outside of the clinic matter just as much as, if not more than, the medications and procedures in the doctor's office," says Nilay S. Shah, MD, MPH, assistant professor of medicine and preventive medicine at Northwestern University Feinberg School of Medicine.
Social Factors That Affect HF Risk
Social factors "are the circumstances that we're born into or in which we live, work, play, worship, and carry out our day-to-day activities," says Sabra Lewsey, MD, MPH, a cardiologist specializing in heart failure at Johns Hopkins Medicine. "Those circumstances are primarily determined by economic stability, social and educational opportunities, and personal and community resources."
Many different social factors help explain the higher risk of HF in Black and Hispanic communities. Some of them are:
Low income. Black and Hispanic families are twice as likely as white households to live below poverty level. 
"Low incomes are attached to poor health outcomes," says Rigved Tadwalkar, MD, a cardiologist at Providence Saint John's Health Center in Santa Monica, CA. "If you don't have insurance or your insurance network is limited, following up with a cardiologist [for heart failure] can be challenging." Some types of heart failure treatments can also be hard to afford without health insurance.
Low health literacy. "Health literacy" means how well you can find, understand, and use information to make decisions about your health.  Studies show that Black, Hispanic, and American Indian/Alaska Native communities have lower health literacy than white people and Asian/Pacific Islanders.
"That can lead to distrust of health care," says Tadwalkar.  If your health literacy is low, you could also find it harder to control heart failure symptoms and end up spending more time in the hospital.
Cultural beliefs. Health issues (like obesity, diabetes, and high blood pressure) that can lead to heart failure are more common in Black and Hispanic communities, but preventive care may not be common, says Bani Azari MD, PhD, founding medical director of the program for cardiac genetics, genomics, and precision medicine at Northwell Health. 
Doctor checkups and screening tests are sometimes missed because of cultural beliefs. "There's an idea that you go to the doctor when you're sick," says Azari, "but not really for prevention."
Doctors who look different. Fewer than half of Black adults and fewer than two-thirds of Hispanic adults have a doctor who shares their racial or ethnic background. That can make it hard to connect with and trust your doctor. You're also more likely to feel discriminated against when your doctor doesn't look like you.
Long working hours. Black and Hispanic adults are far more likely than others to work outside the 9 to 5 work day. Night shifts or long hours can cause stress and fatigue, cause poor eating habits, and leave less time for exercise.  It can also make it harder to schedule a doctor visit or follow up with treatment. All of these can have a negative impact on your health and raise risk for heart problems. 
Unhealthy foods. Many Black and Hispanic communities are located in "food deserts" -- areas where fresh, affordable food is hard to find. Instead of grocery stores that carry fresh fruits and vegetables, your only nearby options may be fast food or small convenience stores that offer mostly processed foods that are high in sugar and fat.
Unsafe neighborhoods. Black and Hispanic neighborhoods tend to have higher rates of violent crime than other areas. When you don't feel safe where you live, you're less likely to go outside and be active or even seek care from a doctor when you need it. Living with violence or danger also causes high levels of stress, which can increase your risk for heart problems. 
What Can Help
All adults could benefit from changes to their own lifestyles, like a better diet and more exercise, Shah says. But broad-sweeping improvements in education, income, access to health care and our neighborhoods are also needed. 
These are a few changes that could make a big difference.
Better health literacy. "We need to do a better job educating patients," Tadwalkar says. That includes hiring more patient educators, using good visual aids in doctor's offices and hospitals, and making sure patients have handouts on heart failure that are easy to read and understand. 
Improved access to care. Care teams who follow up with heart failure patients after hospital visits and case managers who schedule or set up rides to doctor visits "can help bridge the gap in communities that are continuously under-resourced," says Lewsey.
Fair health care. Right now, "many patients with [heart failure] are uninsured or underinsured, so they have less access to providers," says Azari. Health plans that offer a wide network of doctors -- and help you to afford the care you receive -- would lead to more doctor visits and follow-through on treatment. 
Diverse health care teams. It's not just more doctors of color that are needed, but more diverse nurses, office teams, and support staff. That way, "patients feel more comfortable coming into the office, making appointments, and following up," says Azari. "They get a relationship not just with the provider, but the whole care team."
Culturally specific heart-healthy diets. Search online for "heart-healthy diet," and what often pops up "isn't really culturally aware," Azari says. "We need to come up with more diverse, heart-healthy diets for different populations. ... If you're someone who likes to eat rich foods that are strong in flavor, you could learn to have similar flavors but with fresh foods and lower fat."
Now that doctors, scientists, and professional groups are aware of the impact HF has on Black and Hispanic communities, "there's interest in addressing that head-on," Lewsey says. "How we address it is going to take all hands on deck. I see this as the challenge of our generation." 
Show Sources
Photo Credit: Alistair Berg / Getty Images
SOURCES:
Bani Azari MD, PhD, founding medical director, program for cardiac genetics, genomics and precision medicine, Northwell Health; member, National Medical Hispanic Association, Hempstead, NY.
Sabra Lewsey, MD, MPH, cardiologist specializing in heart failure and assistant professor, Johns Hopkins University School of Medicine, Baltimore, MD.
Nilay S. Shah, MD, MPH, assistant professor of medicine (cardiology) and preventive medicine, Northwestern University Feinberg School of Medicine, Chicago, IL.
Rigved Tadwalkar, MD, cardiologist, Providence Saint John's Health Center, Santa Monica, CA.
CDC: "What is Health Literacy?" 
American Heart Association: "Stroke, heart failure death rates accelerating in some Hispanic adults," "Adult obesity, inactivity, associated with Black and Hispanic communities."
North Carolina Institute of Medicine: "Just What Did the Doctor Order? Addressing Low Health Literacy in North Carolina."
American Journal of Managed Care: "Solving the Physician Diversity Problem."
Occupational Safety and Health Administration: "Long Work Hours, Irregular or Extended Shifts, and Worker Fatigue."
Population Reference Bureau: "A Demographic Profile of U.S. Workers Around the Clock."
Johns Hopkins Magazine: "Research Shows Food Deserts More Abundant In Minority Neighborhoods."
Commonwealth Fund: "Inequities in Health and Health Care in Black and Latinx/Hispanic Communities: 23 Charts."
Nurse Practitioner: "Low Health Literacy."
Journal of the American Heart Association: "Association Between Community‐Level Violent Crime and Cardiovascular Mortality in Chicago: A Longitudinal Analysis."
Circulation:Heart Failure: "Social Constructs and the Making of Social Determinants of Health: A Pathway for Equity Interventions to Change Heart Failure Outcomes."