Taking Care of Thinning Hair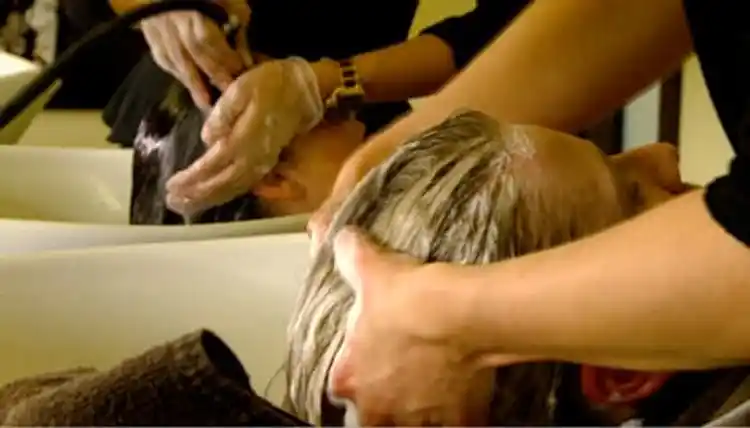 Video Transcript
NARRATOR
Having less to work with doesn't necessarily mean you'll want to work it less.
RAY VAUGHN
It's time to change. Change is good sometime, you know. That is, when you accept it that it's getting thin, let's go and change it.
NARRATOR
Step one to staying hair hip once you've started thinning is to develop a new grooming routine. Step two, use high quality hair care products. Not all shampoos are created equal. Recent research shows that when certain amino acids are added to hair care products, they can help restore your hair's natural balance.
RAY VAUGHN
And do you shampoo every day?
NARRATOR
This won't make your hair grow back, but will make the hair you have left healthier. Step three, shampoo only when you need to. For some, this may mean shampooing every other day. For others, a couple of times a week might be enough. In any event, many hair care experts say that your hair keeps more of its natural oils if you suds up only when you really need to.
Advances in conditioner formulas make fragile hair less likely to break or tangle. And before you rinse it out, take the time to detangle with your fingers or a wide tooth comb, especially if you normally have to tug and pull with a comb or brush when it's dry. Be gentle on your hair and scalp, and it might just stick around a little longer. Finally, use caution with the blow dryer.
RAY VAUGHN
When I blow dry the hair, I always keep the blow dyer moving.
NARRATOR
Or try gently patting your hair dry with a towel. Or in the warmer months, just let it air dry. While blow drying doesn't directly contribute to male pattern baldness, it can damage hair if used without care.