WebMD 101: Why Do Some Men Go Bald?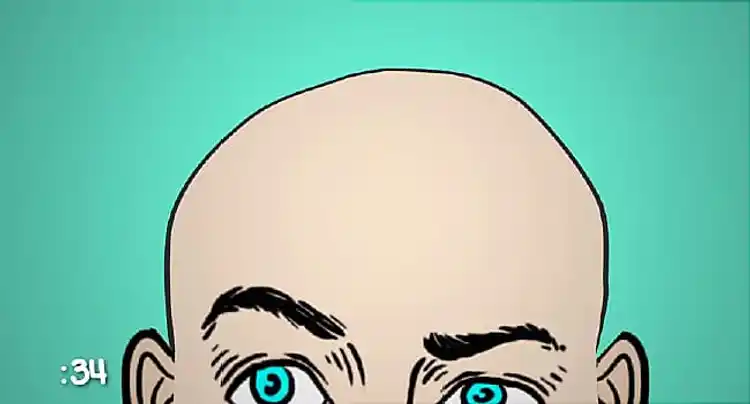 Video Transcript
Noah
I used to worry about losing my hair one day. But I've heard most women find baldness on a man sexy.
Leah
Oh, yeah, baldness is way sexy. And size doesn't matter. And a huge beer belly is really attractive.
Noah
Mm-hm. Now let's find out why some men lose their hair and become even more sexy.
Leah
I was being sarcastic.
Noah
Oh.
Leah
The most common kind of baldness is male pattern baldness. It's mainly caused by hormones that regulate hair growth.
Noah
Every hair on your head has its own growth cycle, which can last up to six years, giving your hair plenty of time to grow thick and healthy. However, if your hormone level increases that cycle, the time your hair has to grow decreases. producing shorter, thinner hair.
Leah
And eventually it stops producing hair altogether.
Noah
But the result is one sexy bald man.
Leah
Sure it is.
Noah
People also think baldness is inherited from their mother's side of the family. That's a big factor, but if your dad's bald, you're twice as likely to be bald, too.
Leah
So you can blame both your parents.
Noah
I think you mean thank your parents for turning you into one big sexy beast.
Leah
I'm not saying there aren't bald men who are sexy. I'm saying being bald doesn't make you sexy.
Noah
OK, I'm confused. In any of what you just said, did you call me, or future bald me, sexy?
Leah
Mm, no. I did not.
Noah
Oh. I was just checking.
[MUSIC PLAYING]