What It's Like to Expect Twins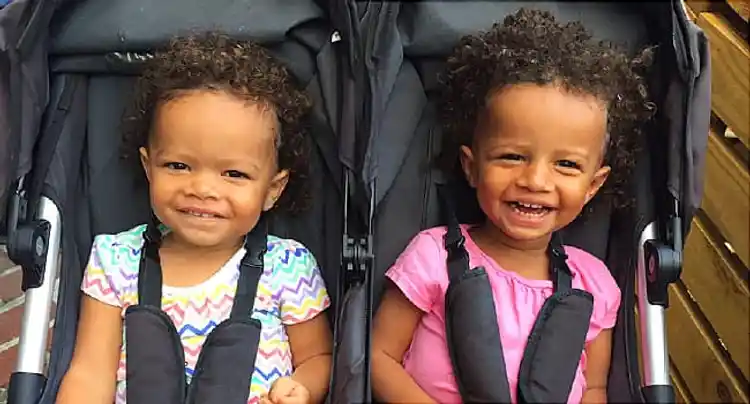 Video Transcript
HANSA
When I found out we were having twins, I was really excited.
JENNIFER
When the technician told me at my ultrasound "I see two heartbeats here," I grabbed her arm. And I said, what are you talking about?
ALICIA
My biological mom is a twin. So, when I found out I was having twins, I was not that surprised.
JENNIFER
I called my husband. And I believe his words were "oh crap."
KELLY
I was thankful that we were just at two.
[LAUGHS]
JIMMY
You know, I was doing really good with the one kid. And then you find out you're going to have twins. And, yeah, I didn't know what to think.
PEGGY
I tried for many years. And this was my way or God's way of giving me two gifts in one.
TRACY
Actually, I started laughing and my husband started crying.
KATY
Every time I would go to the doctor, he would say, will you ask him to check one more time just to be sure? Are you sure?
SCOTT
I guess one reaction to having twins is the decision to get a vasectomy pretty quick.
[MUSIC PLAYING]
PEGGY
We both carried them home, into the house gently, laid them down, sat back on the bed, looked at each other, and said, now what?
KELLY
They were premature, so they were really, really little. So, really, my biggest fear was breaking them.
TRACY
The first months took a lot of adjustment. We don't remember a lot of them. We actually don't remember a lot of the first year.
JENNIFER
It just felt like complete chaos at all times.
TRACY
A lot of sleepless nights.
SCOTT
I didn't think we had the tools to handle it.
KELLY
You find those survival skills when you need them.
JIMMY
You do things twice. So you change one diaper, it might not go that great. But you get another chance immediately after that to change another one.
JENNIFER
It was, you know, double the diapers and double the spit up.
SCOTT
You get that one quiet moment with them. So you get that first quiet moment. And they look you in the eyes, and you realize it's all worth it.
PEGGY
I have two sets of twins. I had the first set. Then, two years later-- almost to the day-- I had another set of twins.
[MUSIC PLAYING]