WebMD 1:01: Why Does Your Hair Go Gray?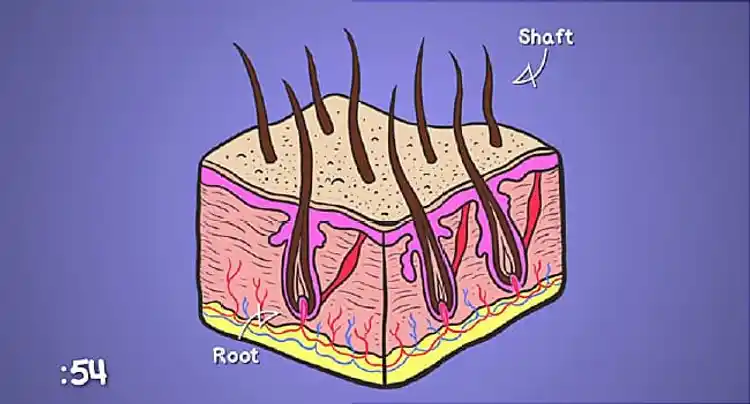 Video Transcript
Leah
There's nothing more traumatizing than finding your first gray hair.
Noah
It's a sure sign that we're getting older. Or is it?
Leah
Actually, it is.
Noah
Yeah, we were just trying to put a positive spin on it.
Leah
Each strand of hair has two parts, the shaft, that's what we see, and the roots, which is anchored under the scalp.
Noah
A follicle, a tube of tissue under the skin surrounds each root. Every hair follicle contains pigment cells that continuously produce a chemical called melanin.
Leah
And melanin gives the growing shaft of hair it's color.
Noah
As we age, the follicles pigment cells gradually die off, just like our hopes and dreams.
Leah
Wait. What?
Noah
Just keeping it real. Anyway the fewer pigment cells in a follicle, the strand of hair no longer contains as much melanin, becoming a more transparent color as it grows, like gray, silver, or white.
Leah
So basically, gray hair is just a part of the aging process.
Noah
Nature's way of signaling to the world that our best years are behind us.
Leah
Wait. That is not what it signals. It signals wisdom and experience.
Noah
Really? Would you let your hair go gray?
Leah
Never. Never, ever.
Noah
Yeah. I didn't think so. I think you actually have a little gray right there.
Leah
I do? Wait. Where?
Noah
Everywhere.
Leah
No. He's just kidding. Get it. Get it out now.