Uses
This medication is used along with controlled ultraviolet light (UVA) to help control severe psoriasis. Methoxsalen works by making the skin more sensitive to UVA light. This combination helps to slow the overgrowth of skin cells.This medication is not recommended for use in children younger than 12 years.
How to use methoxsalen oral
Read the Patient Information Leaflet if available from your pharmacist before you start taking methoxsalen and each time you get a refill. If you have any questions, ask your doctor or pharmacist.
Do not sunbathe for 24 hours before taking methoxsalen and having the UVA light treatment.
Take this medication by mouth with low fat food or milk as directed by your doctor, usually 90 minutes to 2 hours before your UVA light treatment. Taking methoxsalen with food helps to increase absorption of the medication and also decreases nausea.
The dosage of methoxsalen is based on your weight, medical condition, and response to treatment. The amount and time of UVA light for each treatment is based on your skin type and response to treatment. You may have UVA light treatments 2 to 4 times a week when you first start and then less often as your condition improves.
For 24 hours after taking the capsule, during daylight hours wear wrap-around sunglasses which block out UVA light. This will prevent UVA rays from entering the eyes. UVA light can cause methoxsalen to bind to the lenses of the eyes, causing cataracts. Also, avoid sunlight (including sunlight through windows) on your skin or lips for at least 8 hours after taking methoxsalen. This will prevent the body from getting too much UVA rays which could lead to sunburns. If you cannot avoid sunlight, wear protective clothing (such as hat, gloves, long-sleeved shirt, pants) and/or sunscreen which blocks out UVA light. Consult your doctor or pharmacist for information on which sunscreen to use. Do not apply the sunscreen to areas of the skin affected by psoriasis until after the UVA light treatment.
During the UVA light treatment, follow all instructions given by the healthcare professional. After the UVA light treatment, do not sunbathe for at least 48 hours. Doing so may increase the risk of severe burns. Consult your doctor for more details.
Tell your doctor if your condition does not improve or if it worsens.
Side Effects
Nausea or trouble sleeping may occur with methoxsalen. Mild itching/drying/reddening/darkening of skin may occur when methoxsalen is used along with UVA light treatment. If any of these effects last or get worse, tell your doctor or pharmacist promptly.
If needed, consult your doctor or pharmacist about which products (such as a moisturizer) to use to help treat dry/itchy skin.
Remember that this medication has been prescribed because your doctor has judged that the benefit to you is greater than the risk of side effects. Many people using this medication do not have serious side effects.
Tell your doctor right away if you have any serious side effects, including: severe reddening of skin, blistering/peeling/burning of skin, thinning/wrinkling skin, painful browning/whitening/yellowing of nails, unusual growths/moles/skin sores, swelling ankles, mental/mood changes (such as depression, nervousness), decreased/blurred vision.
A very serious allergic reaction to this drug is rare. However, get medical help right away if you notice any symptoms of a serious allergic reaction, including: rash, itching/swelling (especially of the face/tongue/throat), severe dizziness, trouble breathing.
This is not a complete list of possible side effects. If you notice other effects not listed above, contact your doctor or pharmacist.
In the US - Call your doctor for medical advice about side effects. You may report side effects to FDA at 1-800-FDA-1088 or at www.fda.gov/medwatch.
In Canada - Call your doctor for medical advice about side effects. You may report side effects to Health Canada at 1-866-234-2345.
Warnings
For the treatment of psoriasis, this medication should only be used for severe psoriasis that has not responded well to other treatments since this medication may cause serious side effects (such as cataracts, skin cancer/aging). Consult your doctor for more details.
This medication comes in different dosage forms which do not have the same effects. Do not switch between different dosage forms without talking to your doctor. Each time you get a refill, make sure that you receive the correct form of this medication that your doctor prescribed.
Precautions
Before taking methoxsalen, tell your doctor or pharmacist if you are allergic to it; or if you have any other allergies. This product may contain inactive ingredients, which can cause allergic reactions or other problems. Talk to your pharmacist for more details.
Before using this medication, tell your doctor or pharmacist your medical history, especially of: conditions that make you sensitive to light (such as lupus, certain porphyrias, xeroderma pigmentosum, albinism), skin cancer (melanoma, basal cell or squamous cell carcinomas), removal of natural lens in the eye, coal tar/UVB treatment, radiation treatment, arsenic treatment, cataracts, liver disease, heart disease, kidney disease.
Before having surgery, tell your doctor or dentist about all the products you use (including prescription drugs, nonprescription drugs, and herbal products).
Tell your doctor if you are pregnant or plan to become pregnant. You should not become pregnant while using methoxsalen. Methoxsalen may harm an unborn baby. If you become pregnant, talk to your doctor right away about the risks and benefits of this medication.
It is unknown if this medication passes into breast milk. Because of the possible risk to the infant, breast-feeding while using this drug is not recommended. Consult your doctor before breast-feeding.
Interactions
Does methoxsalen oral interact with other drugs you are taking?
Enter your medication into the WebMD interaction checker
Overdose
If someone has overdosed and has serious symptoms such as passing out or trouble breathing, call 911. Otherwise, call a poison control center right away. US residents can call their local poison control center at 1-800-222-1222. Canada residents can call a provincial poison control center. Symptoms of overdose include: severe reddening of skin, blistering/burning/peeling of skin.
This medication is taken only before a UVA light treatment. If you forget to take your dose as scheduled or miss a treatment, contact your doctor right away to reschedule your treatment.
Store at room temperature away from light and moisture. Do not store in the bathroom. Keep all medications away from children and pets.
Do not flush medications down the toilet or pour them into a drain unless instructed to do so. Properly discard this product when it is expired or no longer needed. Consult your pharmacist or local waste disposal company.
Images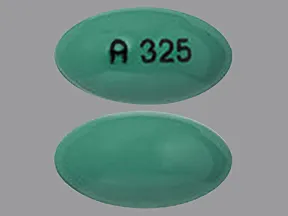 methoxsalen 10 mg liquid-filled,rapid release capsule
Color: green
Shape: oval
Imprint: A 325
This medicine is a green, oval, capsule imprinted with "A 325".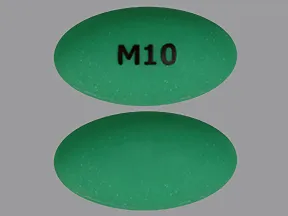 methoxsalen 10 mg liquid-filled,rapid release capsule
Color: green
Shape: oval
Imprint: M10
This medicine is a green, oval, capsule imprinted with "A 325".
Drug Survey
Are you currently using methoxsalen oral?
This survey is being conducted by the WebMD marketing sciences department.
Selected from data included with permission and copyrighted by First Databank, Inc. This copyrighted material has been downloaded from a licensed data provider and is not for distribution, except as may be authorized by the applicable terms of use.
CONDITIONS OF USE: The information in this database is intended to supplement, not substitute for, the expertise and judgment of healthcare professionals. The information is not intended to cover all possible uses, directions, precautions, drug interactions or adverse effects, nor should it be construed to indicate that use of a particular drug is safe, appropriate or effective for you or anyone else. A healthcare professional should be consulted before taking any drug, changing any diet or commencing or discontinuing any course of treatment.