Uses
This medication is used to treat infections of certain parasites (such as Schistosoma and liver flukes). Curing parasitic infections helps to improve your health and quality of life. Praziquantel belongs to a class of drugs known as anthelmintics. It works by killing the parasites. It also paralyzes the parasites, causing them to release their hold on the blood vessel walls so the body can remove them naturally.
How to use Biltricide
Take this medication by mouth with a meal as directed by your doctor, usually 3 times a day (4 to 6 hours apart) for 1 day. Quickly swallow the tablets or tablet segments with a full glass of water (8 ounces or 240 milliliters). Do not chew or suck the tablets because the bitter taste of praziquantel may cause gagging or vomiting. Your doctor may direct you to take this medication fewer than 3 times a day or to take it for longer than 1 day. Follow your doctor's directions exactly.
If you have trouble swallowing the tablets or tablet segments, you may crush the medication and mix it in soft foods or liquids. Take the mixture within 1 hour of mixing.
Dosage is based on your medical condition, weight, and response to treatment. Tablets are scored with lines. You may need to break the tablet to get the correct dose. Ask your pharmacist for directions on breaking the tablet to get the right dose for you.
Avoid eating grapefruit or drinking grapefruit juice while using this medication unless your doctor or pharmacist says you may do so safely. Grapefruit can increase the chance of side effects with this medicine. Ask your doctor or pharmacist for more details.
Your symptoms may worsen when you start taking praziquantel. Tell your doctor right away if your condition lasts or worsens.
Side Effects
Headache, dizziness, stomach pain, nausea, tiredness, weakness, joint/muscle pain, loss of appetite, vomiting, and sweating may occur. These side effects are usually mild and temporary and may be symptoms of your parasite infection and/or the dying parasites. If any of these effects last or get worse, tell your doctor or pharmacist promptly.
Remember that this medication has been prescribed because your doctor has judged that the benefit to you is greater than the risk of side effects. Many people using this medication do not have serious side effects.
Tell your doctor right away if you have any serious side effects, including: bloody diarrhea, fever, irregular/slow heartbeat, seizures.
A very serious allergic reaction to this drug is rare. However, get medical help right away if you notice any symptoms of a serious allergic reaction, including: rash, itching/swelling (especially of the face/tongue/throat), severe dizziness, trouble breathing.
This is not a complete list of possible side effects. If you notice other effects not listed above, contact your doctor or pharmacist.
In the US - Call your doctor for medical advice about side effects. You may report side effects to FDA at 1-800-FDA-1088 or at www.fda.gov/medwatch.
In Canada - Call your doctor for medical advice about side effects. You may report side effects to Health Canada at 1-866-234-2345.
Precautions
Before taking praziquantel, tell your doctor or pharmacist if you are allergic to it; or if you have any other allergies. This product may contain inactive ingredients, which can cause allergic reactions or other problems. Talk to your pharmacist for more details.
Before using this medication, tell your doctor or pharmacist your medical history, especially of: liver disease, heart disease (irregular heart rhythm), parasitic eye infection (ocular cysticercosis), parasitic brain infection (cerebral cysticercosis), seizures.
This drug may make you dizzy during treatment until the day after treatment. Alcohol or marijuana (cannabis) can make you more dizzy. Do not drive, use machinery, or do anything that needs alertness until you can do it safely. Limit alcoholic beverages. Talk to your doctor if you are using marijuana (cannabis).
During pregnancy, this medication should be used only when clearly needed. Discuss the risks and benefits with your doctor.
This drug passes into breast milk. Consult your doctor before breast-feeding.
Interactions
Drug interactions may change how your medications work or increase your risk for serious side effects. This document does not contain all possible drug interactions. Keep a list of all the products you use (including prescription/nonprescription drugs and herbal products) and share it with your doctor and pharmacist. Do not start, stop, or change the dosage of any medicines without your doctor's approval.
Other medications can affect the removal of praziquantel from your body, which may affect how praziquantel works. Examples include azole antifungals (such as itraconazole, ketoconazole), chloroquine, cimetidine, dexamethasone, macrolide antibiotics (such as erythromycin), rifamycins (such as rifampin), St. John's wort, and some drugs used to treat seizures (such as carbamazepine, phenytoin, phenobarbital, primidone), among others.
Does Biltricide interact with other drugs you are taking?
Enter your medication into the WebMD interaction checker
Overdose
If someone has overdosed and has serious symptoms such as passing out or trouble breathing, call 911. Otherwise, call a poison control center right away. US residents can call their local poison control center at 1-800-222-1222. Canada residents can call a provincial poison control center.
Do not share this medication with others.
Lab and/or medical tests (such as examination of urine/stool, biopsy of infected tissue) should be done while you are taking this medication. If you have a heart condition, you may need additional monitoring. Keep all medical and lab appointments. Consult your doctor for more details.
If you miss a dose, take it as soon as you remember. If it is near the time of the next dose, skip the missed dose. Take your next dose at the regular time. Do not double the dose to catch up.
Store at room temperature away from light and moisture. Do not store in the bathroom. Keep all medications away from children and pets.
Do not flush medications down the toilet or pour them into a drain unless instructed to do so. Properly discard this product when it is expired or no longer needed. Consult your pharmacist or local waste disposal company.
Images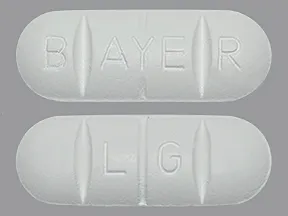 Biltricide 600 mg tablet
Color: white
Shape: oblong
Imprint: B AYE R L G
This medicine is a white, oblong, triple-scored, tablet imprinted with "B AYE R" and "L G".
Free RX Coupon
Save up to
80%

on your prescriptions.
Available coupons
Save up to 80% on your prescription with WebMDRx
Drug Survey
Are you currently using Biltricide?
This survey is being conducted by the WebMD marketing sciences department.
Selected from data included with permission and copyrighted by First Databank, Inc. This copyrighted material has been downloaded from a licensed data provider and is not for distribution, except as may be authorized by the applicable terms of use.
CONDITIONS OF USE: The information in this database is intended to supplement, not substitute for, the expertise and judgment of healthcare professionals. The information is not intended to cover all possible uses, directions, precautions, drug interactions or adverse effects, nor should it be construed to indicate that use of a particular drug is safe, appropriate or effective for you or anyone else. A healthcare professional should be consulted before taking any drug, changing any diet or commencing or discontinuing any course of treatment.