What to Expect: Melanoma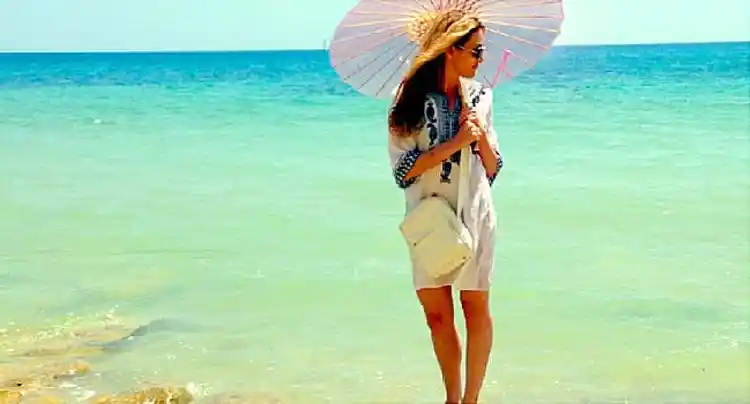 Video Transcript
TIMNA, MELANOMA WARRIOR
It may feel like a terrifying roller coaster ride. But you're going to face the fear and do what's needed. So I got a phone call from a nurse who mentioned the word melanoma. And I knew that that was cancer, but I had no idea what that exactly meant. Until I went to my surgical oncology visit.
TIMNA, MELANOMA WARRIOR CONT
And he, like, yelled at me and said, this is serious in a tone that, like, I will never forget that. And I knew, like, at that moment that everything was about to change. Once I got through the hurdles of the surgery and all the pathology and everything,
TIMNA, MELANOMA WARRIOR CONT
I noticed that I was checking my skin obsessively. Because I felt like any mole on my body could be a potential melanoma. I was so afraid of everything. It was like a horrible, isolated feeling of just not knowing what was next, facing possible death, and just being alone.
TIMNA, MELANOMA WARRIOR CONT
I know that a lot of other people get that kind of anxiety. I suggest seeking support. I worked with a behavioral cognitive specialist and learned how to live with the diagnosis. I am a sun lover. I grew up in southern California, a lot of beach time.
TIMNA, MELANOMA WARRIOR CONT
No sunscreen, no shade. Now it's very different, my relationship with the sun. So instead of a bikini, now it looks like a rash guard that's made of UPF material. A big, rimmed hat. I have a bunch of parasols that I take with me. I use sunscreen and reapply.
TIMNA, MELANOMA WARRIOR CONT
And once I learned about sun safety, I traveled all over. So here I'm in Portugal with my sun-safe brelly. And this is the Dominican Republic with a friend. And we have our purple zinc on our noses. I feel like I live more now than I did before I was diagnosed.