Luxurious Hair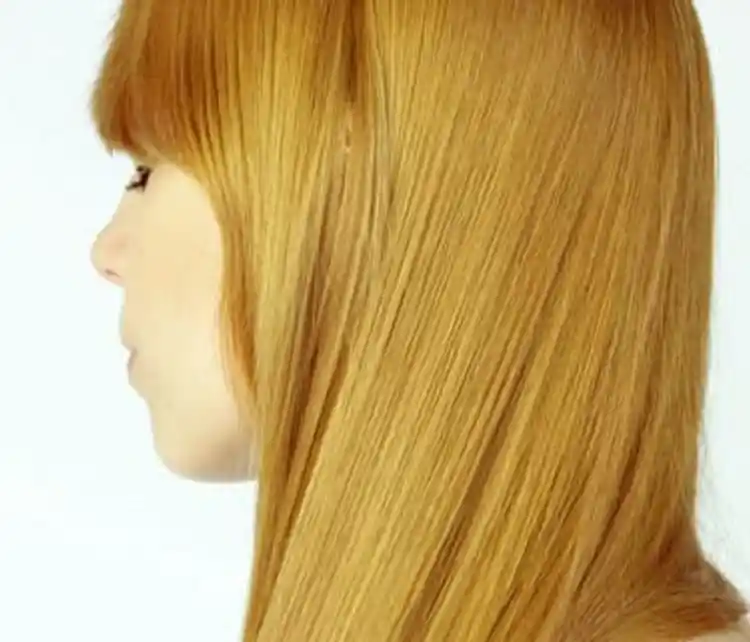 Video Transcript
NARRATOR
If you want to turn more of your good hair days into great hair days, here are a few tips to get luxurious looking hair.
BRANDON DARRAGH
I think that you were saying you had some dullness and shine issues.
NARRATOR
A regimen that ends with shine starts with shampoo and conditioning, done the right way.
SPEAKER 1
Cool water can really close down the cuticle, but we want to use a warm water to open it up so we can cleanse it really well first. I'm going to use a product that has organic honey and also something in it that has the non-laurel sulfate. So we want to make sure to avoid those in shampoos and avoid drying your hair out.
NARRATOR
Condition to lock in moisture, focusing on the ends.
BRANDON DARRAGH
The ends of the hair are much older than the roots, as far as time. And that means they've been through more blow dries, more finishes, and more styling days. So they typically need more moisture than the hair at the roots.
NARRATOR
If your hair is straight, a gleaming presentation should come more easily.
BRANDON DARRAGH
It reflects light, and therefore, it ends up being more shiny. Curly hair is diffuse and the eye then perceives less light.
NARRATOR
Brittney has naturally curly hair, but prefers it straight.
BRITTNEY
I try to use a cream, where it's a protectant. And then I flat iron it after that.
BRANDON DARRAGH
I only press about here down with the flat iron.
NARRATOR
Straightening your hair is fine, as long as you go about it the right way. So before reaching for the flat iron, make sure you've applied a leave-in conditioner to protect your locks against heat.
BRANDON DARRAGH
Technique is unbelievably important when you're using a heating tool. So one of the things that you want to be careful is is the pace. You want to make sure that you apply the heat. You want to begin sliding and continue sliding at a nice even, slow pace, making sure that you do press the cuticle of the hair into place. But at the same time, you want to make sure that you're not burning it.
NARRATOR
Curly or straight, a secret to shine is in hair serums or sprays, depending on your kind of hair. For straight hair, use a serum.
BRANDON DARRAGH
It is an optical effect. We want to make sure that when you're applying a shine serum, that you start from the underneath, because it can be a little heavy and a little bit on the greasy side. And you don't want to start right in the area on the face, where someone's going to see that for a week.
NARRATOR
But don't throw in the towel if you like to wear your hair curly and want it to shine.
BRANDON DARRAGH
So a spray shine will not disturb the curls and will penetrate deeply into the curls. And you can outwardly squeeze the curls and make sure that they get all of the shine property. There you are. You look fabulous.
BRITTNEY
I feel fabulous.
NARRATOR
So shampoo the right way, use a good conditioner, and don't forget the finishing touch. That's the recipe for great, shiny hair.