Evening Glamour Overview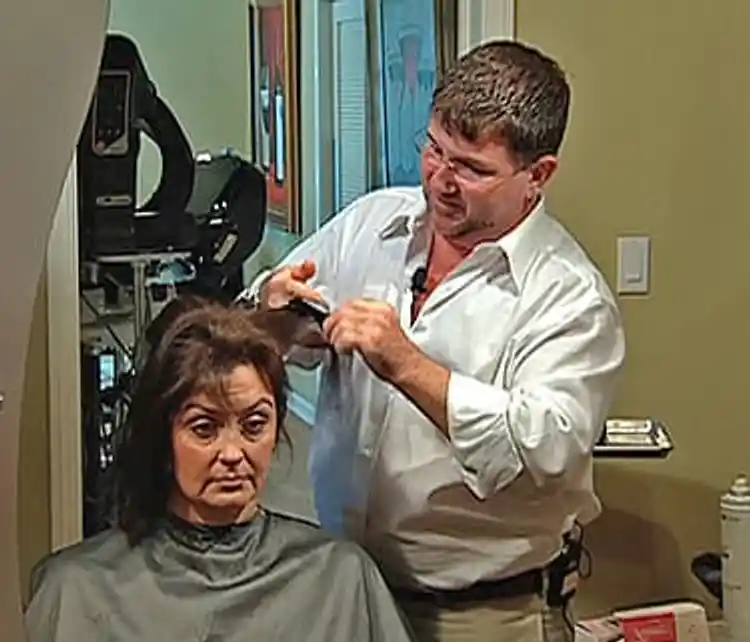 Video Transcript
Narrator
To help you look your best, WebMD went beauty shopping in Historic Roswell, Georgia. At Salon Arcaro, hair stylist Adam Awtrey and makeup artist Janeen Loria showed us how to put our best face forward, whether we're 30 something, over 40 or entering the silver years. Regardless of your age, it's a must to use sunscreen every day, even in winter. And before you bat another eyelash...
Janeen Loria
Just a little bit of eye cream should be used before applying anything around the eyes. It's best to do that morning and night.
Narrator
By age 60, foundation should be liquid and applied with a brush.
Janeen Loria
I'm gonna use a real sheer foundation. This one actually reflects light, so it'll benefit and give you that dewey, soft finish.
Narrator
And don't forget concealer at any age.
Janeen Loria
Concealer can make you look like you got a couple of extra hours of sleep.
Narrator
Blush is best if applied in a haphazard fashion.
Janeen Loria
Swirling is a good word.
Narrator
Eyes are key. A younger woman can get by with dramatic eye makeup, but softer looks are more flattering as you age.
Janeen Loria
Use colors that complement your eye color. Don't be overly concerned with the fact that you're wearing a red dress or a black dress, as long a things coordinate and work together, your look will come together.
Narrator
Evening hair should emphasize your strong points. Long hair can easily be swept up. Short hair can be dramatically styled with a simple tip...
Adam Awtrey
By spraying your fingers you can go in and separate the hair and add more texture to any style.
Narrator
For those who want the smooth, classic look but find their hair falling short...
Adam Awtrey
Leave the brush in for it to cool down before you remove, and that gives it more volume. Spray some layers of hair spray underneath, this way it does keep the fullness in the hair.
Narrator
To hear all the tips, just watch our Evening Glamour series for women in their thirties, fourties, and over fifty. For WebMD, I'm Sandee LaMotte.