Flirty at 30: Fab Foundation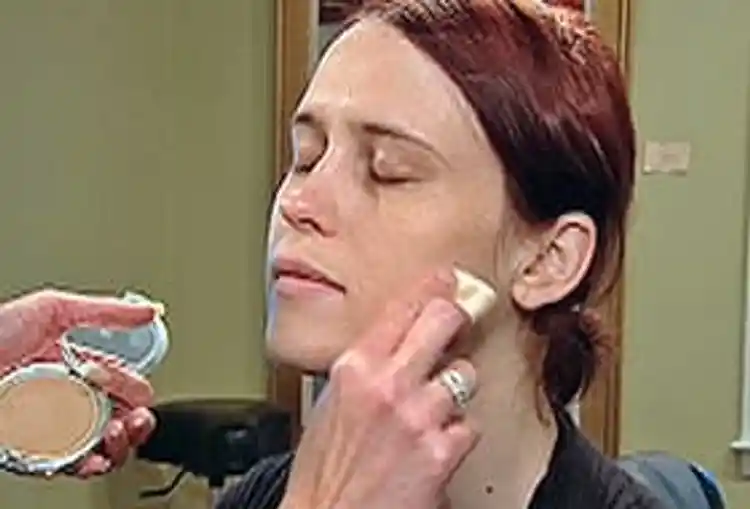 Video Transcript
Janeen Loria
She's younger. She's artier. She can do something trendier. We gotta work on her eyebrows though.
Melissa
Yay!
Janeen Loria
I'm gonna use a completely different foundation on you.
Melissa
The whitest one possible?
Janeen Loria
It's just the texture of it. I'm using a cream to powder foundation. It's in a compact, goes on with a sponge. Covers nice. You don't need to do a lot after you do this.
Melissa
But it doesn't give you such a matte look?
Janeen Loria
No.
Melissa
Okay.
Janeen Loria
Yeah, it is smoother. Completely smooth. And it's quick, and you can take it with you. Bottles of makeup are hard, but they tend to be more moist on drier skin, older skin or sheer if you don't have anything to cover up. I'm not really covering up your freckles, but I am just blending, making them a little less...
Melissa
What is that thing?
Janeen Loria
It's a little guarded edge razor. And you just run it right up underneath.
Melissa
Does it work as well as plucking or is it just more of a..
Janeen Loria
It just takes less time. You may still need to pluck. But, if you're in a hurry to get to your party and you don't want to spend a lot of time. You want to do this makeup quick and you want to look fantastic.