Dec. 28, 2022 -- Whether it's an effect of vaccination, immunity from previous infections, or perhaps evolution, doctors are beginning to hope the Omicron variant of the coronavirus might be milder. They're also hoping it may be less likely to cause long COVID.
It's still very much worth taking steps to protect against infection. But some health care professionals are cautiously optimistic that when people do develop long COVID after an Omicron infection, it might beless debilitating. 
But because long COVID symptoms like brain fog and fatigue can surface many weeks or months after people recover from acute infections, and because another seasonal spike in new infections is well underway, it's too soon to say for sure whether Omicron will definitely result in fewer or less severe long COVID cases for people getting infected right now.  
That said, there  are some encouraging signs that this might indeed be the case, says Jonathan Whiteson, MD, co-director of the NYU Langone Health Post COVID Care Program and a co-author of long COVID treatment recommendations from the American Academy of Physical Medicine and Rehabilitation (AAPMR).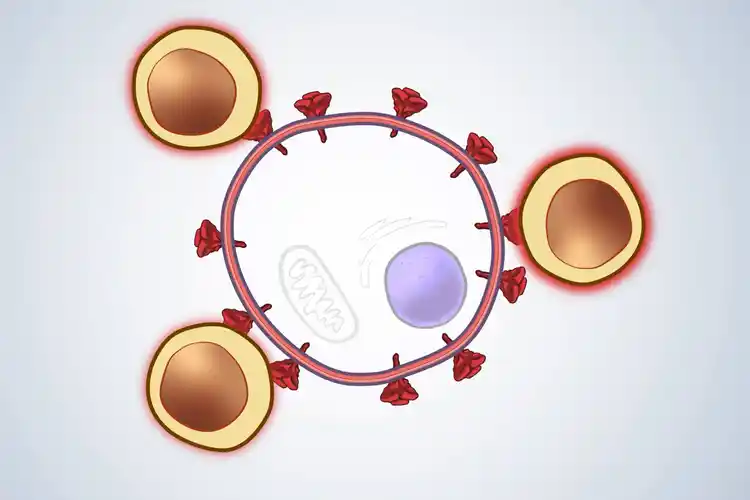 "In clinical practice at this time we are seeing a trend toward lower rates of long COVID as more people are vaccinated and boosted and as the variants change," Whiteson says. 
There's a growing body of evidence to suggest that these trends may indeed mean good news for people worried about their risk of long COVID.
One recent study, for example, found that an Omicron infection is only about half as likely to result in long COVID cases as the Delta variant. This study compared outcomes for more than 56,000 people in the U.K. infected with Omicron between December 2021 and March 2022 and more than 41,000 who got Delta. Researchers also found that Omicron was about 50% less likely to cause long COVID in people who had been vaccinated less than 3 months before they got infected, and 75% less apt to lead to long COVID when people were vaccinated more than 6 months before they got sick. 
Many of these patients in the U.K. analysis had milder cases, and researchers studied only symptoms that people reported through a mobile app. Another recent study in Norway looked at symptoms reported by doctors treating patients with more severe long COVID cases who were infected in December 2021 when both Omicron and Delta were circulating. This Norwegian study found a similar risk of symptoms like fatigue, cough, heart palpitations, shortness of breath, and anxiety or depression up to 4 months after infections with Omicron and Delta. 
These seemingly conflicting results from the studies in the U.K. and Norway may be telling different parts of the same story, says Karin Magnusson, PhD, lead author of the Norwegian study and a researcher at the Norwegian Institute of Public Health in Oslo. 
"It is possible that the virus is getting milder, reflected in less long COVID for the majority," Magnusson says. 
Omicron may also be resulting in fewer and less severe long COVID cases because more people are vaccinated, especially as more people get boosters with the bivalent vaccine that protects against original strains of the virus as well as Omicron. 
In a study of 250,000 American adults infected between August 2021 and January 2022, those who had been vaccinated had about a 40% lower risk of long COVID. 
Separately, a meta-analysis of data from 10 studies with more than 1.6 million participants found getting at least one vaccine dose before infection cut the risk of long COVID by about 35%. Even when people didn't get vaccinated until after they got infected, vaccination still reduced the long COVID risk by about 27%. 
"Vaccines are more effective when administered before infection," says Alexandre Marra, MD, lead author of the meta-analysis and a researcher at Hospital Israelita Albert Einstein in São Paulo, Brazil. 
"However, vaccines provide some level of protection to individuals who were immunized post-infection," Marra says. 
One limitation of this meta-analysis and much of the other research to date on the impact of vaccination on long COVID is that these studies were done based on the original vaccines and not the newer bivalent booster that's designed to protect against Omicron, Marra notes. So it's too soon to tell whether the newest boosters -- approved in the U.S. less than 4 months ago for adults and only a few weeks ago for very young children -- might add more protection against long COVID. 
"Long COVID can take months to manifest after COVID infection, meaning it is still too early to know if the new bivalent vaccine is more effective than the original doses and boosters," says Daniel Brannock, a research data scientist at RTI International who studies long COVID. 
Beyond the impact of vaccinations, it's also possible that Omicron results in fewer long COVID cases because it acts differently in the body than earlier strains of the virus, Marra says. Omicron appears to mostly cause upper respiratory tract infections, which tend to affect the throat and sinuses and lead to mild cold-like symptoms. Variants earlier in the pandemic caused more lower respiratory tract infections, marked by pneumonia and more serious illness, Marra notes. 
As with earlier variants of the virus, people may have a higher risk of long COVID when they have severe Omicron infections. One meta-analysis of 61 studies with more than 74,000 long COVID patients found that half of people hospitalized for acute infections got long COVID, and so did 75% of the sickest patients sent to intensive care units (ICU). Similarly, a study of more than 200,000 people with acute infections in Sweden found just 1% of people with mild cases got long COVID, compared with 6% of patients who were hospitalized and 32% of those treated in the ICU. 
"People who are hospitalized during acute COVID do develop lingering symptoms more frequently than non-hospitalized people," says Akiko Iwasaki, PhD, director of the Center for Infection and Immunity at Yale University in New Haven, CT.  "However, non-hospitalized and even asymptomatic COVID infections can lead to long COVID."
And long COVID is still incredibly common, afflicting more than 29 million Americans and almost one-third of patients who survive acute infections, according to AAPMR estimates. It can kill; the CDC's National Center for Health Statistics reports at least 3,500 U.S. deaths due to long COVID. And it also remains quite debilitating for many people who develop a complex mix of symptoms that make it much harder for them to manage their daily routines at home, at work, and at school. 
While there are still a lot of unknowns about how to best predict who will get long COVID or have the worst symptoms, the picture emerging of Omicron so far suggests some clear steps people can take to lower their risk. 
"Those vaccinated and current with boosters including the bivalent, which is effective against current Omicron sub-variants, are better protected against severe COVID and have lower incidence of long COVID," Whiteson says.