CDC Director Dr. Tom Frieden on E-Cigarettes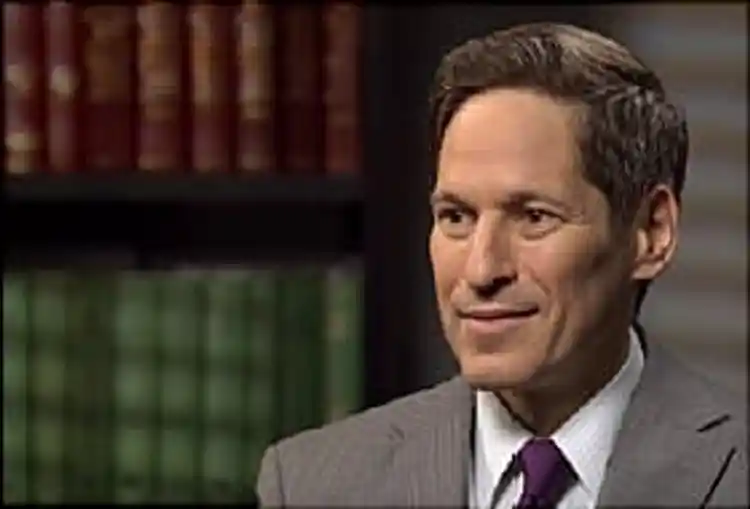 Video Transcript
Hansa Bhargava, MD
Hi, I'm Dr. Hansa Bhargava from WebMD and I'm joined today by Dr. Tom Frieden, director of the CDC. Thank you for being here, Dr. Frieden. The use of e-cigarettes has gone up rapidly, especially in middle school students and teens. What do you think are the potential health effects now and long term?
Tom Frieden, MD
We're really worried about what's happening with e-cigarettes and kids. And nearly 2 million kids have tried e-cigarettes, and e-cigarettes are a form of nicotine. Nicotine is highly addictive, especially for the adolescent brain. Many of these kids have tried e-cigarettes first. While we don't have definitive proof that they're going to be at increased risk of smoking traditional cigarettes, I think the burden of proof here is on the e-cigarettes. Any tobacco product is considered harmful until proven safe. Not the other way around.
Hansa Bhargava, MD
Is there anything that parents should be concerned about in view of the fact that poisonings have also gone up, especially in the age group of 0-5?
Tom Frieden, MD
We've seen an increase in poisonings from e-cigarettes. We've also seen an increase in poisonings from other products in the household. That's why it's so important to keep all medications and all potentially harmful substances out of the way of kids, particularly young kids. That includes not only young, prescription medications, but other things that may be harmful. And not only prescription medications for young kids, but we're also seeing a terrible epidemic of prescription opiate overdose, and it's so important that doctors limit these medications to when they're absolutely necessary and that families keep them out of reach of all children, in fact all people for whom they are not prescribed.