3 Things to Pack in Your Suitcase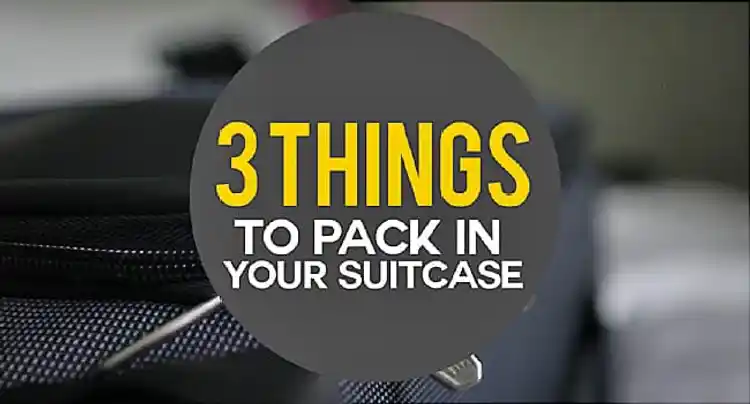 Video Transcript
SPEAKER
If you're a road warrior like me, then every inch of your suitcase counts. But save some room, because here are three things to pack in your suitcase.
Number 1-- an extension cord. Hotels don't always have optimal placement of outlets. An extension cord will make sure you've got the power you need where you need it.
Number 2-- resistance bands. It's not easy staying in shape on the road. But you can get a full body workout in your room with some resistance bands. Don't be surprised if your neighbors want to work in.
Number 3-- plastic bags. They're not just for leaky shampoo bottles anymore. Plastic bags are a great solution for dirty clothes. Or how about using one to protect your camera in the rain? And if that resistance workout got the best of you, grab some cubes from the ice machine-- an instant ice pack. Ahh.
Best of all, these small additions won't push your zipper past its limits.