What Does Insulin Resistance Mean?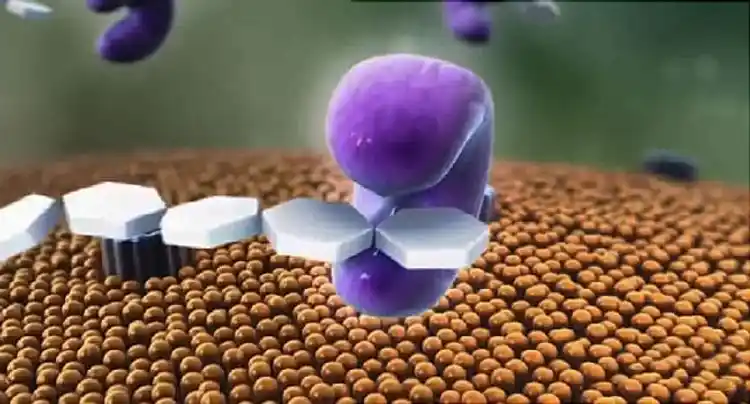 Video Transcript
[MUSIC PLAYING]
SPEAKER 1
Over 60 million people in the US have insulin resistance-- a condition that puts you on the path to Type II diabetes or other health problems.
SPEAKER 2
Insulin is the main hormone that our body uses to get glucose into the cells where it's needed for energy.
SPEAKER 1
Experts aren't exactly sure why, but some people's cells start resisting insulin. When that happens, it makes it harder for glucose-- also called blood sugars-- to get in. Your pancreas then makes even more insulin. But the sugars build up in your bloodstream, raising your chances for diabetes and other problems.
But you can overcome it. Insulin resistance can be reversed. Make healthy changes so your body can use insulin better. If you're carrying extra pounds, aim to lose 5% to 7% of your weight. Work up to at least 150 minutes of exercise a week, and eat healthier. Cut back on processed foods and carbs, and get more fiber and protein. Your doctor may recommend medicine, too.
SPEAKER 2
So by reversing insulin resistance, you reduce your risk of having diabetes, having heart disease, and having metabolic syndrome, and ultimately you prolong your life.