Snacking Secrets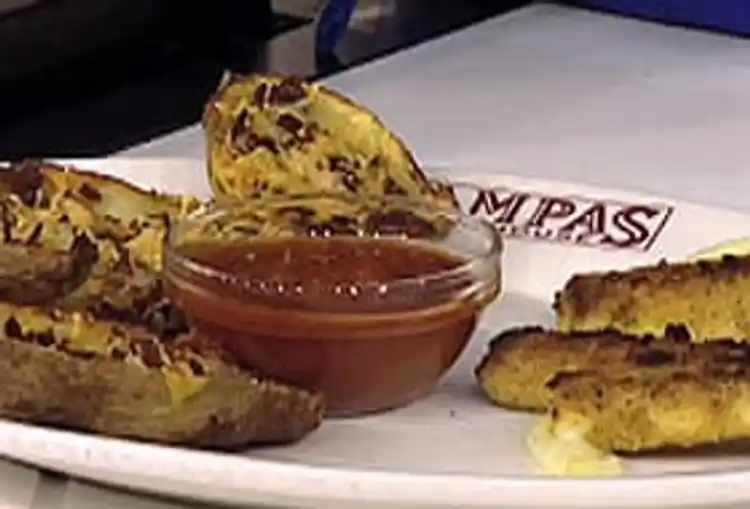 Video Transcript
Narrator
Are you a junk food junkie? You're not alone! Americans gobble up over 5 billion pounds of snack foods each year. But now you're trying to lose weight and well, snacking just isn't going to help you toward your goal. Or is it? Snacking actually is a key part of any weight loss plan if you choose healthy options. WebMD Dietitian Elaine Magee invited us to join her to explore the world of healthy snack choices.
Elaine Magee, RD, MPH
The ideal snack food, like this pear and low fat cheese, has some protein, some smart carbohydrates, some fiber and some fat. This is the kind of snack that will satisfy you and keep your energy high for a while. Most of us crave salty or crunchy snacks, like say, tortilla chips. Start with reduced fat chips, and then serve it with some fat free refried beans topped with some reduced fat cheese and fresh chopped tomato salsa. Now this snack has fiber, vitamins and minerals, phyto-chemicals, and protein.
Narrator
A lot of our traditional snacks are fried, and as we all know, that is not going to help anyone lose weight. But Elaine Magee has some tips on how to make them wth less oil and fat.
Elaine Magee, RD, MPH
These potato skins were sprayed with canola oil and baked til lightly brown, then filled with reduced fat cheese, turkey bacon and some green onion and baked again, reducing calories from 180 to 123. These mozzarella sticks are made with prepackaged part-skim mozzarella cheese. Then I dipped them in egg substitute and rolled in a mix of flour and Italian bread crumbs. They dropped from 160 to 127 calories per serving and will rival any restaurant rendition.
Narrator
The takeaway from WebMD's Elaine Magee? If you choose your snacks wisely, they can be a part of your healthy eating and weight loss plan. For WebMD, I'm Sandee LaMotte.