Job Loss and Depression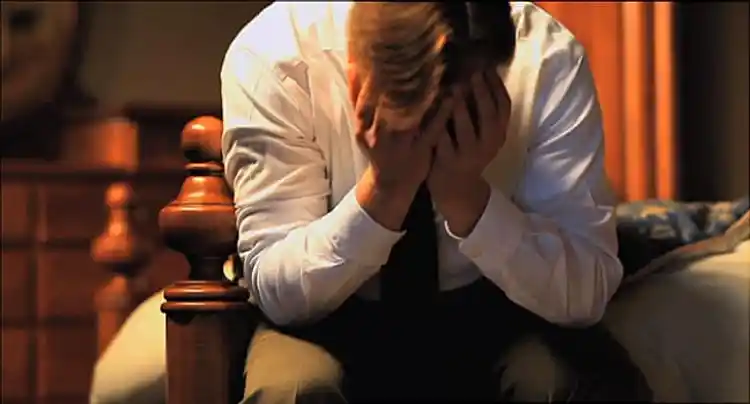 Video Transcript
Patrice Harris, MD. Director of Health Services
In varying degrees, all of us have some sense of who we are in the work that we do.
Damon Meharg, WebMD
Just as having a successful career can enhance self-esteem and lend purpose to one's life, getting laid off can erode self-worth, increase stress and darken one's disposition.
Mark Gilson, PhD. Clinical Psychologist
I think most people deal with low mood periodically in their lives. We are seeing a lot of it now with the economy the way it is and with people suffering so much loss. That's one of the major percipients For depression is when we suffer loss.
Damon Meharg, WebMD cont
Losing a job can be every bit as devastating as undergoing a divorce or suffering the death of a loved one. Such traumatic, life-altering events can promote feelings of anger, denial and deep sadness. Here at the Office of Workforce Development in Fulton County Georgia,
Damon Meharg, WebMD cont
there's been an uptick in the number of people who use this jobs resource center. In a state where the unemployment rate topped 10 percent in 2009, the services here are as much about lifting spirits as they are about finding people work.
Houston Fain, Office of Workforce Development
You can hit job search burnout. You have to know how to relax, eating correctly, exercising – all that plays a role in your mental health and your state of mind when you're seeking employment.
Kevin Ellis
You just have to continue in your faith and keep pushing forward, because if not the stress will bog you down and you can get really depressed.
Damon Meharg, WebMD cont
Kevin Ellis has been looking for work for over a year and a half, and in addition to coming here, has a strong support network of church and family to help him cope, but others aren't as fortunate.
Patrice Harris, MD. cont
Sometimes it's more than just losing a job for some people, it's also about losing a sense of who they are.
Damon Meharg, WebMD cont
Patrice Harris is a psychiatrist and heads up the Fulton County Health Department. She says there's been a noticeable increase in depression cases triggered by a recent job loss.
Patrice Harris, MD. cont
If a person has low energy or difficulty concentrating or problems with memory, certainly, it's difficult than attending to the process of finding employment, and it also may affect one's work if they do have a job.
Damon Meharg, WebMD cont
Warning signs such as despondency, changes in diet, problems concentrating or sleeping can all be part of an unhealthy downward spiral that can follow an upsetting loss,
Damon Meharg, WebMD cont
when such hopelessness culminates with thoughts or talk of suicide, the situation becomes a medical emergency. Getting help sooner rather than later is the key.
Mark Gilson, PhD cont
A lot of therapy is about problem solving, and when a problem isn't solved, then it's about coping with the problem as it is right now.
Damon Meharg, WebMD cont
The pain of profound loss may never be completely eliminated but successful treatment can help shift focus away from what is lost to what is left. For WebMD, I'm Damon Meharg.