7 Best Picks From Your Halloween Haul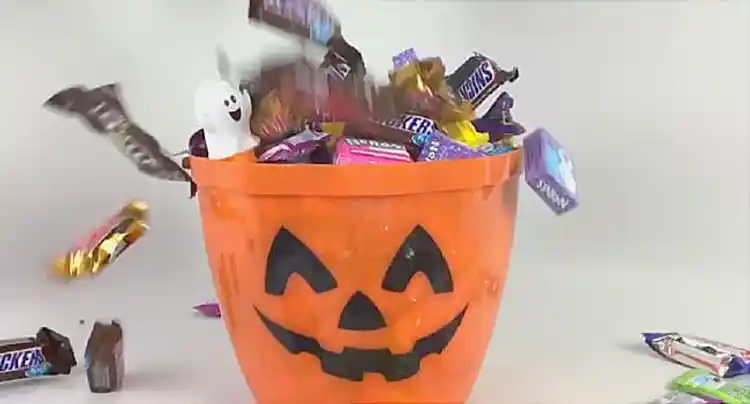 Video Transcript
SPEAKER
Hit the mother lode this year?
Here are seven of the best picks from your Halloween haul.
At number seven, M&Ms weigh in at 60 chocolatey calories.
But Skittles run neck and neck with 60 as well.
Looming a bit less large, a box of Nerds boasts 45 crunchy calories.
You'll play a slightly smaller price for a mini Peanut Butter Cup, 44 calories.
A mini KitKat bar costs you 42.
A roll of Smarties, a mere 25.
And our sinfully sweet low-cal winner, a Hershey's Kiss, with only 22 calories each.
And those are your seven best bets from this year's Halloween haul.