Truth About Fiber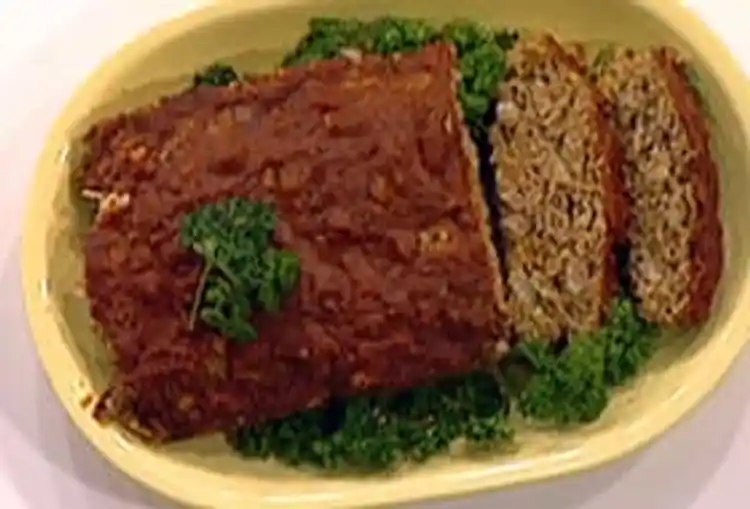 Video Transcript
Narrator
Have you had your high fiber oatmeal or cereal this morning? If not, you should. Studies show fiber can lower blood cholesterol levels, improve and prevent constipation, slow digestion AND help you lose weight. Yet most American get only about half the fiber they need; depending on age, women need 21 to 25 grams — men 30-38 grams.
Adding fiber to your diet isn't as hard as you might think
Have at least three servings of whole grains each day — choose those which have whole grain as the first or second ingredient; Eat fruits and veggies with every meal — raw, if possible, and leave the peels on; Eat lots of beans and other legumes — they pack a fiber punch; Add grains or fruit to your yogurt or snacks, or make smoothies. You can also add extra fiber to your standard recipes.
To illustrate how easily that can be done, we asked WebMD's "recipe doctor" Elaine Magee to add extra fiber to one of her family's favorites
meat loaf.
Elaine Magee
In this bowl we're going to add garbanzo beans — about a cup and a quarter, mashed. What I did was take canned garbanzos — and a couple of tablespoons of chili sauce. Half a teaspoon each of pepper and salt — you don't have to do the salt. A couple teaspoons of minced garlic — about a tablespoon of Worcestershire some mustard — here's our oat bran ... soluble fiber here ... half a cup. After you mix that up you'll add onion — one onion chopped — about a pound — see how lean this meat is, there's not a lot of white particles, that's a good sign. The less the white, the more the red, the more you're getting protein and not fat. Mix that up for another minute or so ... put it into a loaf pan that you've sprayed with some canola cooking spray and you're good to go. Bake for about 30 minutes, I add about a cup of pizza sauce or marinara or spaghetti sauce — whatever is easy — marmarmarinara sauceand bake for 15 more... and you've got a delicious entree with 5 grams of fiber per serving!
Narrator
And all it took was some chickpeas and bran. But before you start adding fiber to all your meals take note: it takes a few weeks for the intestinal tract to adjust. The key to avoiding constipation or gas is to add fiber slowly and make sure you drink PLENTY of water. For WebMD, I'm Sandee LaMotte